Exclusive
EXCLUSIVE: Spray Tan Company Fights Lindsay's Request To Dismiss Lawsuit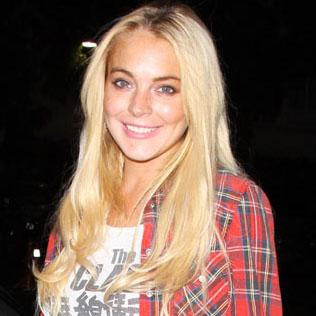 Lindsay Lohan is in rehab, but she still has problems outside of the Betty Ford Center campus.
White Wave International Labs, Inc. filed a motion on October 14 to prevent Lohan's request for a dismissal of their lawsuit over the secret formula to a sunless tanning spray.
The Mean Girls star, 24, became embroiled in the dispute because she was a spokesperson for another tanning product - Sevin Nyne.
As RadarOnline.com first reported, Lindsay's lawyers filed a motion to dismiss the actress from the lawsuit in September.
Article continues below advertisement
As part of her declaration, the actress stated, "Although I have been a spokesperson for Lorit LLC and its Sevin Nyne product, I had no involvement in the creation of the formula for the Sevin Nyne product. I also have no involvement in where and how Sevin Nyne product is marketed and sold or in the marketing strategy for the product."
However, in court documents filed by White Wave International Labs, Inc last week, the company claims that: "Soon after the termination of Plaintiff and Lorit's business relationship, Lorit, Simon,vand Lohan introduced a self-tanning mist, called Sevin Nyne.. . .On April 30, 2009, Sephora.com launched the sale of Sevin Nyne by Lindsay Lohan on its website."
The document goes on to claim that the website www.sevinnyne.com contained the following statement about the product: "Developed for more than three years by fashion icon Lindsay Lohan and celebrity airbrush tanner Lorit Simon, Sevin Nyne provides a gorgeous, streak-free golden tan while nourishing your skin with goji berry extract known for its powerful antioxidant properties and moisturizing chardonnay extract to keep the skin hydrated."
Article continues below advertisement
White Wave International Labs, Inc is asking the court to deny Lindsay's request for dismissal in its entirety stating that she committed intentional interference and civil conspiracy by creating an infringing product. "An intentional tort was committed in Florida and had effects on a Florida resident and Florida citizens in general through sales resulting from Internet websites in which Lohan actively promotes sale of Sevin-Nynne utilizing her fame and status as an inventor, user, and part-owner," the court papers claim.
The judge has yet to issue a ruling on Lindsay's request for dismissal although several of the original defendants in the case have already been dismissed.
Lindsay is currently in rehab at the Betty Ford Center in Palm Springs, CA and is expected to be in court on Friday for a probation violation hearing in Los Angeles.
RELATED STORIES:
EXCLUSIVE: Lindsay Lohan Wants No Part Of Sunless Tanning Spray Lawsuit