Exclusive
EXCLUSIVE: Prison Guards Who Sold Pot To Joran Van Der Sloot Being Probed By Peru Cops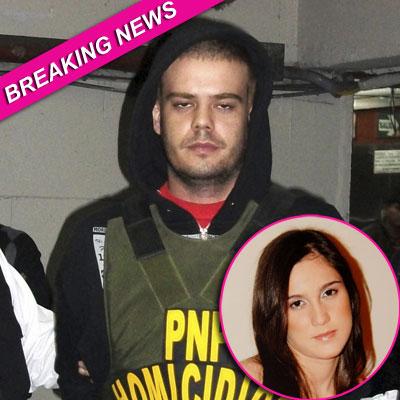 Embarrassed Peruvian law enforcement authorities are investigating how confessed killer Joran van der Sloot scored dope from a worker while inside his jail cell, RadarOnline.com is exclusively reporting.
Charged with killing college student Stephany Flores in Lima, van der Sloot - also the key suspect in the disappearance of Natalee Holloway in Aruba - remains behind bars in the notoriously harsh Miguel Castro Castro prison.
Article continues below advertisement
WORLD EXCLUSIVE PHOTOS From Van Der Sloot Crime Scene & More
But as RadarOnline.com reported, van der Sloot was nabbed in a hidden video sting talking to a drug dealer who asked him if he'd be interested in buying pot.
"I have marijuana, are you buying? Oe, Oe, Oe gringo! Gringo Van der Sloot," the man said, to which van der Sloot replied, "Can you sell it to me for five soles?"
"The matter is being taken very seriously," said one source in Peru.
"The authorities have learned that an officer of National Penitentiary Institute, or INPE, was the one who sold the drugs to Joran.
"Those involved in the shameful fact are fully identified on the tape and will be brought to justice.
"The investigation is being handled by the head of the institution, Wilson Hernandez, who has ordered a thorough investigation of all the staff at the prison, under orders from the Ministry of Justice."
Article continues below advertisement
Van der Sloot's attorney, Maximo Altez, has claimed the drug bust was "staged" and he wants his own investigation.
But in a dire warning, the former head of Peru's INPE, Wilfredo Pedraza, has said, "The issue of selling drugs within prisons is severe, but is a reality."
For the most part, van der Sloot is living in hellish solitary confinement, a windowless cell - barely large enough to fit a mattress and a hole in the floor for a toilet.