OUTRAGE!: Shocking Pot-Smoking Toddler Video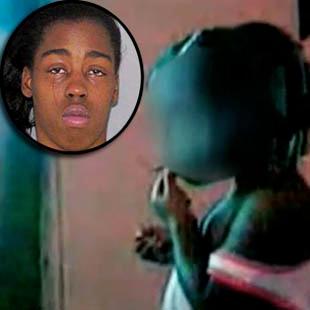 Cincinnati, Ohio woman Jessica Gamble could be behind bars for 11 years, after officials received a video showing Gamble encouraging her 2-year-old daughter to smoke marijuana.
Watch the video on RadarOnline.com
Gamble, 21, can be heard encouraging the toddler to inhale a small marijuana cigarette in the video, which authorities said was shot on a cell phone in June at the family's home, and sent to the Department of Jobs and Family Services in August.
Article continues below advertisement
Gamble was charged with corruption with drugs Saturday, and was still in custody as of earlier this week.
"It is unbelievable to watch on video a mother teaching her 2-year-old child how to smoke a joint," Hamilton County Prosecutor Joe Deters told the local NBC affiliate, WLWT. "There are just some people who should never have children."
Gamble is due in court Monday, September 20 for a hearing in connection with the incident.