Exclusive
EXCLUSIVE: Michael Lohan Begs Betty Ford, 'Let Me See My Daughter'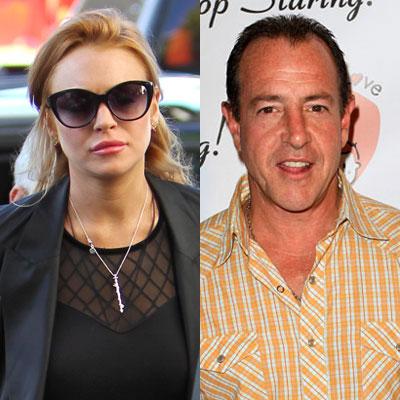 Michael Lohan is desperate to see his daughter Lindsay and has been trying to see her while she rehabilitates at The Betty Ford Center, RadarOnline.com has learned.
Family members are usually allowed to visit during the third week of the inpatient's program. Lindsay checked into rehab during the last week of September so she is within the third week range.
"I've been on the phone with the head of Betty Ford again trying to find out how I can schedule a visit with Lindsay," Michael said. "This is about Lindsay's well being and her future. She needs to have her whole family around her."
Article continues below advertisement
Michael claims his daughter's new business manager Lou Taylor is to blame for skewing ex-wife Dina's view about not including him during family week.
EXCLUSIVE VIDEO INTERVIEW: Pat O'Brien To Lindsay Lohan: 'Get Clean Or You Will Die'
"If Lou Taylor is really concerned about helping Lindsay, she'll sit down with me and discuss my daughter's future," he said.
"But she won't. Someone told me she's petrified of me. Why is she scared? Because I know she doesn't have my daughter's best intentions at heart? She came out of nowhere and suddenly she's Dina's best friend? Everyone says Lou Taylor is calling all the shots now. Let me tell you, she's not calling the right ones."