Exclusive
EXCLUSIVE: Lindsay Lohan Nabbed Trying To Flee Rehab Facility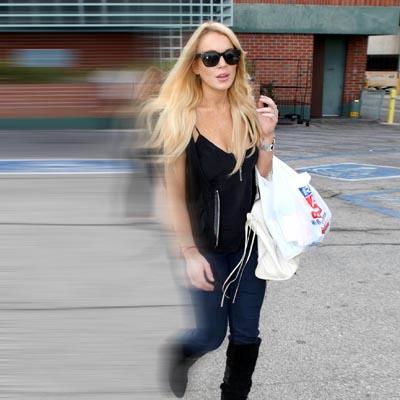 Lindsay Lohan was caught trying to escape the Betty Ford Center in Rancho Mirage, California, earlier this week, RadarOnline.com is exclusively reporting.
But all Lohan, 24, desperately wanted to score was a coke fix -- of the cola variety!
In a tale so bizarre it is almost unbelievable, RadarOnline.com has confirmed the Hollywood wild child attempted to flee the Betty Ford grounds to sneak into the nearby Eisenhower Medical Center, in a bid to buy a soda from a vending machine.
Article continues below advertisement
"The pair was safely returned, decaffeinated, to their hall, were they were the center of a process meeting over what they had done."
There is no soda dispenser at the clinic where luxuries, such as caffeine and television, are strictly prohibited.
As RadarOnline.com first revealed, Lohan is being treated for a far more serious coke addiction.
The troubled star, who has been to rehab five times and was jailed three times for cocaine related incidents, had previously played down the extent of her drug abuse.
Article continues below advertisement