Exclusive
EXCLUSIVE INTERVIEW: Michael Lohan To Open Rehab Center, 'God Will Be A Major Element'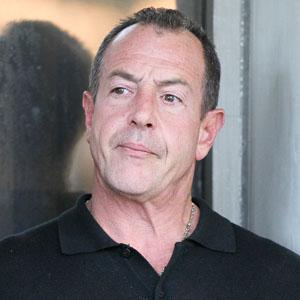 Michael Lohan says he's moving to California to open a drug and alcohol rehabilitation center, he told RadarOnline.com.
"Yes, it's, true, I'll be running it," Lohan told us in an exclusive interview. "I think it's time that Dina and I both step out of the media for a while, and for me that means getting back to what I know best -- helping people with addiction."
Michael says the rehab center is being backed by "a really well known person" but says he can't disclose yet who it is.
Article continues below advertisement
"But I have my entire team of therapists in place and the financing is done. We're still negotiating the location," he told RadarOnline.com.
And true to form, Michael says the center will not tolerate any prescription drug use.
"I'm going to have a protocol that will be have to be followed. I don't believe in prescription drugs," he said. "If people come in on them they're going to have to get off of them, otherwise they'll be looking for another rehab."
Lohan continued: "I believe spirituality and holistic methods can cure anything. God will be a major element in recovery."
Michael's announcement comes just 48 hours after his daughter Lindsay was released from court-ordered rehab.
As RadarOnline.com was first to report, Lindsay was released from UCLA Medical Center on Tuesday.
On Wednesday, Lindsay re-activated her drivers license and celebrated her freedom by driving her friends around in a rented Maserati.