Exclusive
EXCLUSIVE INTERVIEW: Jeremy London - 'My Cold Blooded Brother Would Rather I Died That Night'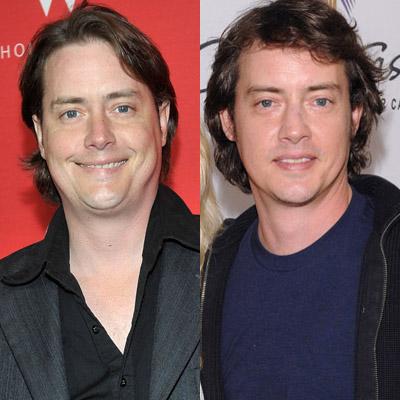 The rift between twin brothers Jeremy and Jason London seems only to be widening after Jeremy's gripping testimony Tuesday in which he recalled the day he was allegedly kidnapped at gunpoint.
Following Jeremy's gripping testimony in an Indio, Calif., courtroom on Tuesday, in which he recounted the events of the night he says he was kidnapped at gunpoint, Jeremy's twin, Jason London, told RadarOnline.com he still doesn't believe his brother's claims.
Article continues below advertisement
"Our doubts have to do with WHY he was with those guys in the first place," Jason told RadarOnline.com exclusively. "We have doubts that he was sober, and doubts that he went with them in any way other than willingly to score drugs."
Now, in an exclusive new interview with RadarOnline.com, Jeremy calls his brother's criticism "tragic."
"He's wrong and not enough of a man to admit it," Jeremy said. "He'd rather I'd died that night than admit he was not only wrong, but flat out cold blooded.
"The irony is that he's lying and making up stories while calling me a liar. He's giving me way too much credit and the public not enough. It's comical to me at this point."
On Wednesday, a judge decided there was enough evidence to make Brandon Adams stand trial. He is one of the men accused of kidnapping Jeremy and forcing him to smoke drugs on the night of June 11.
Adams faces five felony charges: kidnapping, grand theft, robbery, carjacking and receiving stolen property.