Exclusive
VIDEO: David Arquette's New 'Girlfriend' Silent On Marriage Split - But Who Is Jasmine Waltz?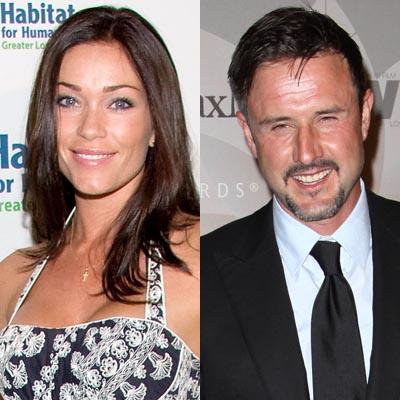 David Arquette has reportedly already moved on from Courteney Cox with another woman - but unlike the past, this Hollywood serial dater is silent on her latest conquest.
"I am sorry but I can't comment," is all bartender and aspiring actress Jasmine Waltz would tell RadarOnline.com, when we asked whether she played any part in the sudden marriage bust-up of Cox and Arquette.
Jasmine has been romantically linked to a cavalcade of stars, including Ryan Seacrest, pop star Jesse McCartney and Paris Hilton's ex Doug Reinhardt.
Article continues below advertisement
But she shot to Hollywood infamy in July, when Lindsay Lohan accused her of punching her in the face while the Mean Girls star was celebrating her birthday at Voyeur in Los Angeles.
At the time, the outspoken Waltz spewed to RadarOnline.com: "All I have to say is that disturbed little train wreck is delusional!"
She added, "I did not hit her... but I'd like to."
But after her latest newsworthy performance, Waltz is uncharacteristically quiet.