Exclusive
EXCLUSIVE INTERVIEW: Waitress Insists She Didn't Punch Lindsay Lohan, Calls Her "Disturbed Little Train Wreck"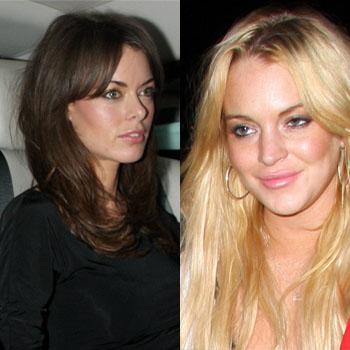 The waitress accused of punching Lindsay Lohan during her 24th birthday celebration has insisted to RadarOnline.com that she didn't lay a hand on the troubled star - but she'd like to!
Jasmine Waltz -- who has dated Ryan Seacrest, pop star Jesse McCartney and Paris Hilton's ex Doug Reinhardt -- broke her silence on the incident, in an exclusive interview with RadarOnline.com.
"All I have to say is that disturbed little train wreck is delusional!" Waltz told RadarOnline.com.
Article continues below advertisement
"I did not hit her... but I'd like to."
As Lohan marked her birthday Thursday at Los Angeles nightspot Voyeur, she took to Twitter to complain about the alleged assault.
"A waitress just hit me - punched me for no reason," she wrote.
She told RadarOnline.com Friday: "I'm OK, now."
Lohan left the nightclub following the confrontation, but later bumped into Waltz at her next destination, Rockstar House.
The root of the apparent tension between the pair is reportedly a three-way love triangle between Lohan, Waltz and British rugby player Danny Cipriani.
Cipriani was partying alongside Lohan at her party and is reportedly also a former flame of Waltz.