Exclusive
EXCLUSIVE: Courteney Cox 'In Love' With Cougar Town Co-Star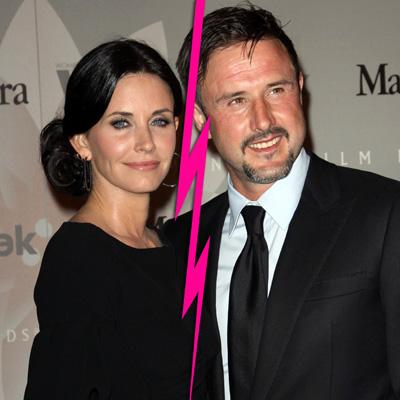 Even before her sudden split from David Arquette, a smitten Courteney Cox was "in love" with a Cougar Town co-star, and the pair kept it a secret from everyone, RadarOnline.com has exclusively learned.
Courteney, 46, lived up to her television namesake, seducing a much younger man in the months before she agreed to end her rocky 11-year-marriage to husband David, her Scream 4 co-star.
It's the real story behind the shocking announcement on October 11 that the couple had called it quits.
Article continues below advertisement
FIRST PHOTOS: Courteney Cox Surfaces Sans Wedding Ring
While Courteney has been spotted out-and-about with Cougar Town co-star Brian Van Holt, with whom she had an "emotional affair" according to Arquette, this relationship was with a DIFFERENT co-star and "kept far from the spotlight", one of her closet acquaintances tells RadarOnline.com.
"Courteney doesn't believe she was cheating on David because they had been leading separate lives for some time," the business pal said.
"But she is smitten and in love with this man, almost besotted... he seems to be providing something that David didn't during the marriage.
"They've been secretly dating for some time, and now the split with David is official, time will tell if the relationship may well get even more serious."
Courteney's decision to chase after the junior co-star followed a turbulent union with David, who himself has admitted to a steamy tryst with a sexy younger look-alike of his wife, bartender/aspiring actress Jasmine Waltz.
Article continues below advertisement
"My sexual encounter made me feel pretty manly," David blabbed to Howard Stern, during a radio interview on Tuesday.
Before the upheaval at home, the pair had battled a series of miscarriages and grueling fertility treatments, in their hope of producing another child to add to their six-year-old, Coco.
Courteney and David, 39, met in 1996 while filming Scream and were married three years later.
RELATED STORIES: