Exclusive
EXCLUSIVE: Britney Spears' Conservatorship Ending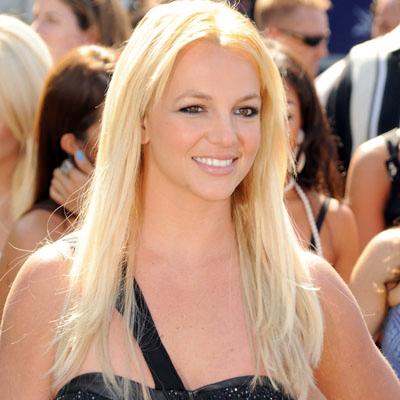 Britney Spears' conservatorship is coming to an end, RadarOnline.com has learned exclusively.
The conservatorship held over the pop star will most likely end within three months, a source close to the situation revealed exclusively to RadarOnline.com.
"Britney has made tremendous progress in the past three to four months. She seems to be firmly in control again," the source said.
Spears met privately with Los Angeles Superior Court Judge Reva Goetz on Thursday morning in the judge's chambers.
Article continues below advertisement
"Judge Goetz needed to meet with Britney and talk to her face-to-face, to see how she was doing," said the source.
"It's one thing to read medical reports about her, but the in-person meeting was very important.
"Britney's court-appointed attorney, Sam Imgham was the only other person in chambers during the 35-minute meeting.
"Judge Goetz also met with Britney's father, Jamie separately, as well as with Brit's therapist."
It will be the judge's decision if and when to end the conservatorship and while Judge Goetz is carefully considering all the facts, the source said the singer should expect the conservatorship to end in three months.
The conservatorship has been in place since February 2008 -- after Spears had several public breakdowns -- and was subsequently hospitalized at the UCLA Neuropsychiatric Institute.
She lost visitation with her sons, Sean Preston and Jayden James.
Article continues below advertisement
But these days things are much different -- and better.
"Britney essentially has joint custody of the boys with Kevin. They co-parent them," the source said.
"Her boys are simply the most important thing in the world to her.
"Britney also will be releasing an album in 2011, and there are other projects in the works. Britney knows that she came close to losing everything before, and she doesn't want that to happen again."
People close to Spears credit her turnaround to the efforts of her father, Jamie.
"Jamie put his life on hold to save his daughter," said one source.
"He knew he had to step up in order to save her. Jamie and Britney have had their fair share of fights, but now they have a very strong father-daughter bond.
"Britney recognizes the sacrifices her dad has made."
No one, including Jamie, wants to end the conservatorship before Spears is ready to take control of her life again.
Article continues below advertisement
"No one wants Britney to fall prey to the people that were in her life during the time when her problems overwhelmed her," said the source.
"Britney's inner circle now is very close, and trusted.
"The other man that has played a tremendous role in her life is her boyfriend, and former manager, Jason Trawick. Britney truly loves and trusts him. Jason stood by her even when they weren't dating and he's wonderful with her sons and they adore him."
The conservatorship likely will end in two phases, with Spears taking control of her financial affairs in the second stage.
"There will be a hearing for the conservatorship to end. This won't be done in secret," the source told RadarOnline.com. "There is nothing to hide, everyone just wants to be cautious that it's the right time, and all signs seem to indicate that it is."
The next conservatorship hearing is scheduled for October 14.