Exclusive
EXCLUSIVE: FBI Probing Britney Spears Former Pal & Manager Sam Lufti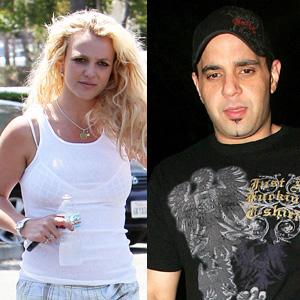 Sam Lutfi, Britney Spears' one-time friend and self-proclaimed manager who was accused of harassing and threatening an entire family, is being investigated by the FBI, RadarOnline.com is reporting.
Lutfi had a temporary restraining order slapped against him by Samuel Barth, an aspiring actor from Virginia who moved into Lufti's Los Angeles neighborhood in early 2010.
"Sam Lutfi gained access to Samuel Barth's email accounts, Twitter and Facebook accounts," said a source, familiar with the law enforcement investigation.
Article continues below advertisement
"Lutfi also did the same thing to Samuel's mother Deborah's email and even impersonated her to friends and family in electronic communications.
"All of this evidence has been turned over to the FBI.
"The FBI is actively investigating all text messages, email, Twitter and Facebook accounts that were compromised by Lutfi."
Britney Spears Told Sons "Mommy Is White Trash"; Read The Court Papers
A hearing is set for September 28 to determine if there is enough evidence to make the temporary restraining order permanent.