Shocking Charges: Britney Hit Her Children, Had Sex In Front Of Them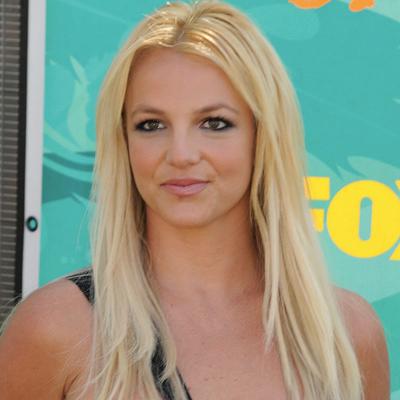 A former bodyguard for Britney Spears is charging that she hit her children, had sex in front of them and made them eat until they vomited.
The charges are contained in a shocking lawsuit that Fernando Flores, the former guard, plans to file against Spears on Wednesday. RadarOnline.com has seen a copy of the suit.
DOCUMENTS: Britney Bodyguard's Complaint To California Agency
Flores also contends that Britney sexually harassed him, creating situations where Flores saw her naked or partially exposed.
Article continues below advertisement
At a hotel in California, "Plaintiff perceived, during security checks of the perimeter, Defendant loudly having sexual relations while her two children were in the suite with her," Flores is set to charge in the suit.
He also claims that Britney sent him on errands twice and when he returned her saw her "having vigorous sexual relations."
Flores describes an alleged incident where Britney asked the guard for his belt and then, according to Flores: "Defendant Spears immediately ran back towards her house screaming 'Preston' (i.e. Sean Preston, her elder son). She entered the residence through two French doors on the north side. Plaintiff exited the pool house, hearing Sean Preston screaming in terror and pain, and saw Defendant Spears at least twice savagely hitting the small child with Plaintiff's belt.
"Plaintiff was shocked, horrified and deeply disturbed by the incident."
He also alleges that Britney fed her two small sons crabmeat despite the fact that they have serious allergies to seafood.
"When both boys started vomiting, Defendant Spears explicitly prevented Plaintiff and the children's nanny from seeking medical care for the children," the suit will contend.
RadarOnline.com verified that Flores filed at complaint with the California Department of Fair Employment and Housing and obtained a right to sue letter from the agency.
The lawsuit is filled with charges of Britney flaunting her naked body and making "unwanted sexual advances." He describes Britney as wearing a white lace, see through dress and exposing herself to him. He also describes two incidents where she summoned him, but was naked.
In one bizarre part of the lawsuit, Flores alleges that Britney proclaimed to her sons: "Mommy is White Trash."
Flores claims her suffered psychological damage from the incidents.