Britney Spears Told Sons "Mommy Is White Trash"; Read The Court Papers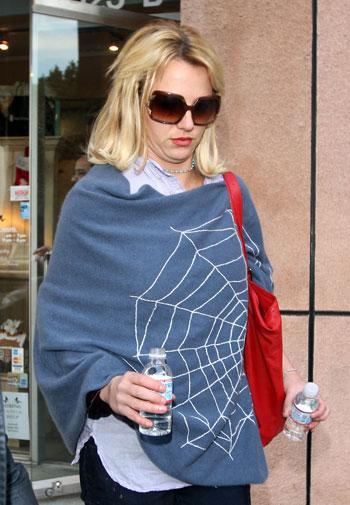 Britney Spears is facing a brutal court battle as one of her former bodyguards dropped an explosive lawsuit on the singer Wednesday.
RadarOnline.com has obtained the court papers and they are full of damning allegations.
COURT DOCUMENTS: Bodyguard's Lawsuit Against Britney Spears
Fernando Flores charges that Britney arranged several situations for the guard to see her naked, forced her sons to eat until they puked, had loud sexual relations in the same hotel suite with her young sons and told them, "Mommy is White Trash."
Article continues below advertisement
RadarOnline.com has also learned from a source close to the situation that Flores is claiming he won't settle and wants this lawsuit to go the distance.
It's tough talk and not unusual at the beginning of a lawsuit, but Spears may be particularly vulnerable as she is still under a conservatorship controlled by her father.
The lawsuit depicts Britney as promiscuous and moody and charges that she took Flores' belt in an attempt to beat one of her young sons.
"Flores says he doesn't want to settle this," one source told RadarOnline.com. "He says he wants the lawsuit to go all the way."
That may be posturing in an attempt to gain a bigger settlement but one thing is certain: if the lawsuit progresses many people in Britney's life, including boyfriend Jason Trawick, could be drawn into it.
Trawick is not named in the court papers but Flores alleges that he returned to the Spears' home on at least two occasions and witnessed her having "vigorous" sexual relations. He also charges that she had loud sex in the same hotel suite with her young sons.
Flores also named Advanced Security Concepts as a defendant in the suit. That company supplies Britney's security and employed Flores.
RELATED STORIES:
DOCUMENTS: Britney Bodyguard's Complaint To California Agency