AUDIO: Michael Bolton Used To Babysit Paula Abdul - And She's Not Happy About It!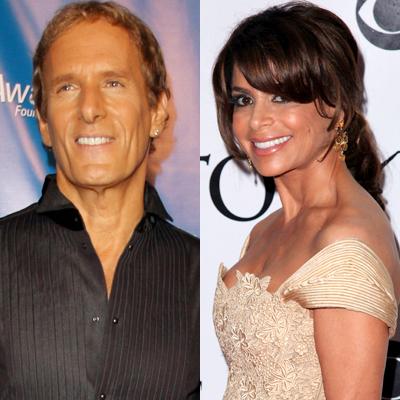 Paula Abdul, speaking with Las Vegas radio show Mark and Mercedes in the Morning this week, revealed a bizarre Hollywood connection that didn't even involve Kevin Bacon: it turns out Michael Bolton used to babysit Paula when she was a kid.
Listen to the audio on RadarOnline.com
"He never paid attention to me because he was too busy jamming and aspiring to be a great singer song writer and hanging out with other musicians in our neighborhood," Abdul said of Bolton's prowess as a babysitter.
Article continues below advertisement
"I'll just put it this way... we did not get along very well... I was seven," she said. "We had an L-shaped couch, and every time he would go out of the room, I would run on my knees to lock the door and I ran over a sharp pencil that was stuck between the cushions.
Photos of American Idol Carrie Underwood On Her Honeymoon
"Let's just that I still have a scar because Michael Bolton was not a good babysitter," Abdul said, adding that much later in life, they reunited with no hard feelings, and Bolton even asked if Abdul could choreograph his tour.
Abdul also broke her silence on the new American Idol judges' panel -- composed of Steven Tyler, Jennifer Lopez and Randy Jackson -- and she didn't sound too optimistic in her appraisal.
"We will have to watch and see," the Straight Up singer said. "I hope they have at least one ounce as much success with the show that I was able to have."
Check back with RadarOnline.com for more news on American Idol.