Exclusive
Ex-American Idol Contestant Arrested For Girl Fight At Hollywood Bar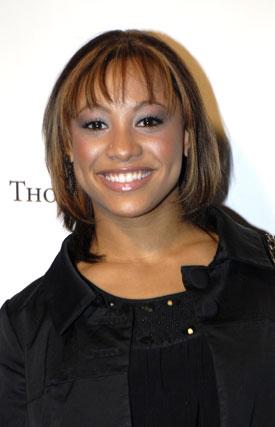 Former American Idol contestant Asia'h Epperson and her sister were arrested early Thursday for allegedly beating up a girl at a Hollywood nightclub and RadarOnline.com has details.
Police questioned Epperson and her sister, Erin Falkner, at the LAPD's Hollywood Division before citing them for battery and releasing them around 6:30am PT.
They did not have to post any bail.
POLICE DOCUMENT: Read Asia'h Epperson's Booking Report
Article continues below advertisement
Both have been ordered to appear in court at a later date. Police say the victim says she will press for charges, but it will be ultimately up to the District Attorney's office to decide what, if any charges will be filed.
Authorities tell us the incident happened shortly before 2 a.m. PT Thursday at the Colony Club on North Cahuenga Blvd. Epperson says the argument happened after a girl cut in line in the bathroom and words
were exchanged.
EXCLUSIVE: Fantasia Tried To Commit Suicide -- Read The Police Report Here
Paramedics were called to the club and treated the victim at the scene. She suffered only minor injuries, but did not have to be hospitalized.
Charges are pending at this time.
Epperson, 21, made a name for herself on the seventh season of American Idol, which eventually saw David Cook edge out David Archuleta in dramatic fashion.
Article continues below advertisement
The Joplin, Missouri native was memorable not only for her talent, but her backstory as well, as her father died in a car accident just two days before she nailed her audition in Atlanta, Georgia with an emotionally-fueled rendition of the LeAnn Rimes ballad, How Do I Live.
She made a stellar run on the Fox hit, reaching the show's top 24 before her March 6, 2008 elimination after performing Whitney Houston's I Wanna