PHOTOS: Reality TV's Hottest Housewives - How They Get Sexy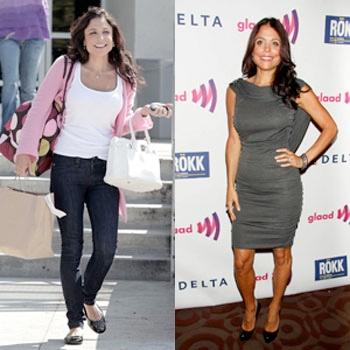 They're a group of wealthy housewives who balance their careers, friendships and home life. But how do the women of Bravo's hit Real Housewives juggernaut manage to look so good?
RadarOnline.com has the scoop!
Whether walking the streets during the day, or gliding down the red carpet at night, the Real Housewives all manage to look flawlessly fashionable.
"Their job is to look good, stir up trouble and engage in consumer gluttony," notes Washington Post fashion critic Robin Givhan.
Article continues below advertisement
As a former model and ex-wife of a fashion editor, Kelly has made a career reporting on fashion and style with her own unique flavor and is always seen in the front row at New York Fashion Week.
At the other end of the style spectrum is Bethenny Frankel, who has a more simple taste, yet through a brutal fitness regime headlined by yoga, manages to look good in almost anything that she wears.
"This city girl worked hard for her assets and her style clearly reflects it," says Hollyood stylist Colin Megaro, who has dressed such fashion alumns as Carrie Preston.
Article continues below advertisement
"Just three months after the birth of her daughter, Bethenny was back to being a 'skinny girl'."
PHOTOS: The Real Housewives Of Beverly Hills
Bethenny is mostly spotted in modestly priced labels such as alice + olivia, French Connection and Vince.
But every now and then, she will splurge -- and has been spotted grabbing attention in a Herve Leger bandage dress or a Dolce & Gabbana mini, with luxe accessorizes such as a Hermes Birkin bag and Christian Louboutin or Brian Atwood heels.
Style is different across the Hudson, in New Jersey, however: there, it is all about big hair, truckloads of makeup and bling.
Teresa Giudice was named No. 27 on InStyle magazine's 2009 Style 100 List.
On the show, Teresa's fans get an insight into her hair-raising taste; she once spent $2,000 in a 10-minute shopping spree.
These expensive habits were honed at Berkeley College, where Teresa earned a degree in Fashion Marketing and Management, before working as an accessories buyer for Macy's.
Article continues below advertisement
"I am passionate about fashion and simply looking good; so I wanted to share my style with you. I hope you 'love, love, love' it," Theresa writes on her website.
"In true glammed up Jersey style, Teresa pulls out all the stops," explains Megaro. "Even after filing for bankruptcy, she's still sporting blinged up designer clothes!"
In Washington D.C., the undisputed fashionista is Mary Schmidt Amons, who even has a fingerprint scanner on her closet door to protect its contents from her children!