Paris Hilton Boyfriend Cy Waits Fired From Job At Wynn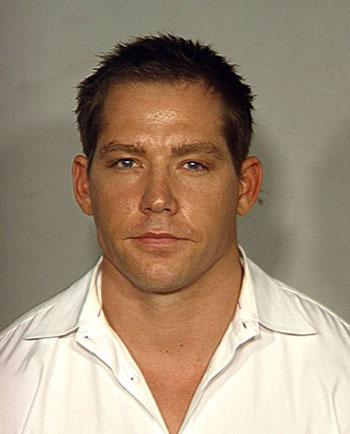 The news keeps getting worse for Paris Hilton's boyfriend, Cy Waits. RadarOnline.com has learned Cy has been fired from his promotion job at the Wynn hotel following his DUI arrest on Friday night.
"Cy Waits has been separated from the company and is free to pursue other interests," the Wynn Resort said in a statement.
His arrest on Friday night occurred after a police officer noticed a "strong odor of marijuana coming from the vehicle," and pulled his Escalade over. Paris was a passenger in the car and was arrested for possession of a controlled substance after a police officer reported "I saw a small bindle of what I believed to be cocaine in a clear baggy begin to fall from her purse and into my hand."
Article continues below advertisement
Paris was released by the Las Vegas police after a few hours on her own recognizance but her legal troubles are larger than Paris initially thought. RadarOnline.com exclusively learned that the District Attorney David Roger is highly unlikely to offer the heiress a plea bargain deal.
"Roger won't tolerate celebrities coming to Las Vegas and thinking they can get away with illegal behavior," a source close to the case told RadarOnline.com.
MORE ON:
Celebrity Justice