Judge Places Randy & Evi Quaid's Texas Home On The Auction Block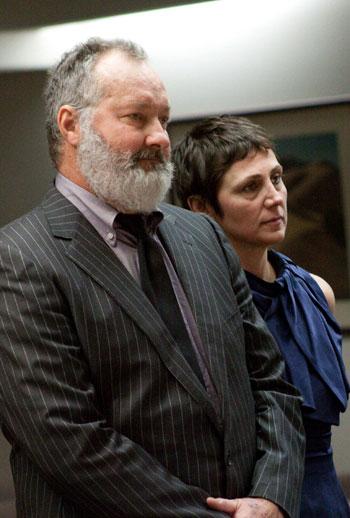 Randy and Evi Quaid's home in Marfa, Texas will be auctioned off next month, RadarOnline.com has learned, the end result of a long legal road after the mercurial celeb couple stopped paying rent on the property.
Randy Quaid And Evi Quaid's Bizarre Mug Shots
The Kingpin star and his wife purchased the home from Bob and Sandra Wright, but only paid about $59,000 of the $350,000 they had agreed upon. On June 9, the judge ordered in favor of the Wrights, authorizing the house to be sold.
Article continues below advertisement
Judge Denies Motion To Dismiss Quaids' Lawsuit
An appeal to that decision by Evi Quaid was rejected Monday, leading to the auction, which is slated for next month.
Watch RadarOnline.com's exclusive interview with the Quaid private eye who fears for her life.
"I won," Wright told the Big Ben Sentinel following the judgment. "I'm glad it's over. The building can sell and Evi can't stop it."
Asked how he'll recoup the money lost in his financial dealings with the Quaids, Wright told the paper, "I'll have to figure out some way to garnish Randy's residuals ... it may take me 50 years to get it."