Exclusive
EXCLUSIVE: Judge Orders Movie Studios To Garnish Randy Quaid's Wages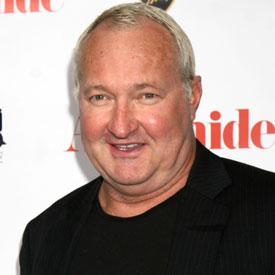 Wacky couple Randy and Evi Quaid owe a lot of people a lot of money. But there's one person who's making sure they pay her back every cent-whether they like it or not, RadarOnline.com has exclusively learned.
A judge has ordered several film studios to garnish Randy Quaid's residual checks in order to pay back his former private investigator, Becky Altringer, RadarOnline.com has learned exclusively.
Article continues below advertisement
Quaids Accused Of Stiffing Another Hotel
Altringer, who worked for the Quaids in June, 2009, sued the couple earlier this year claiming they owed her $19,000 in back pay. She won roughly $12,000 of it back and the right to have Randy's wages garnished in order to get it.
Read The Court Documents
According to court documents, Randy still gets residual checks from several studios, including Disney, Warner Bros., and Sony Pictures. RadarOnline.com has learned that Randy's big check comes every August in the amount of $500,000 and that the residual checks are the Quaids' only source of income.
"He still gets money every year from the National Lampoon movies he did," a source told RadarOnline.com. "They rely on that money because no one wants to work with Randy anymore."
Altringer says she is confident she will see her money because Randy and Evi will have no choice about paying it back. It will automatically be taken out of every check he receives quarterly.
It's quite a victory for the California based detective, considering the Quaids are currently in the middle of yet another lawsuit involving a Marfa, Texas, hotel which claims they skipped out on their bill.
Article continues below advertisement
As RadarOnline.com exclusively reported, The Cibolo Creek Ranch in Texas is suing the controversial couple for reportedly failing to pay their bill after a lengthy stay. It's just the latest in a bevy of lawsuits the Quaids have faced from companies all accusing them of the same thing: non-payment.
In April, Evi Quaid was sentenced to 3 years probation and 240 hours of community service as part of another lawsuit involving a $10,000 unpaid hotel bill they owed the prestigious San Ysidro Ranch in Santa Barbara.
In an exclusive statement to RadarOnline.com, Altringer said, "I am so happy to see that Justice is on my side and that I am finally able to get some of the money that is owed to me." "My concern still and always has been that something horrible is going to happen to both Randy and Evi if Evi does not seek some professional intervention soon."