Exclusive
EXCLUSIVE: Oksana's Former Lawyer To Be Questioned In Extortion Case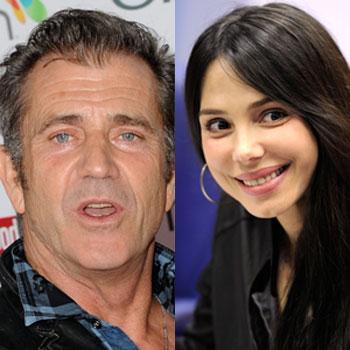 Oksana Grigorieva's former attorney Eric George is going to be questioned by the Los Angeles District Attorney's Office and the Los Angeles Sheriff's Department investigators in regards to the extortion case between Oksana and Mel Gibson, RadarOnline.com has learned exclusively.
Gibson claims his ex threatened to leak recordings of him saying racist and bile-filled remarks unless he paid her a large sum of money.
Article continues below advertisement
Under California law, anything that was discussed at mediation doesn't fall under the attorney client privilege. "Eric hasn't spoken to the district attorney's office, nor law enforcement, yet," a source close to the situation told RadarOnline.com. "Those arrangements are still being made. Eric plans on cooperating with the investigation without compromising the attorney-client agreement."
As RadarOnline.com previously reported, the extortion case against Oksana was turned over to the Los Angeles District Attorney's Office several weeks ago. Deputy District Attorneys John Lynch and Simone Shay are handling the case and no decision has been made yet about what charges if any Oksana or Mel will face. "Simone is a no-nonsense prosecutor," the insider said. "This case will be handled with professionalism by the District Attorney's office."