Exclusive
EXCLUSIVE: Mel Gibson Extortion Case Turned Over To District Attorney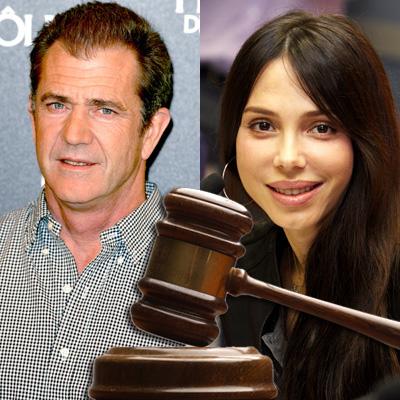 The investigation into Mel Gibson's claim that ex-girlfriend Oksana Grigorieva tried to extort him has been turned over to the Los Angeles District Attorney, RadarOnline.com has learned exclusively.
RadarOnline.com also has learned that Deputy District Attorney Simone Shay has been assigned to the case under the direction of John Lynch, the head of the Airport Branch.
"The Oksana Grigorieva investigation was turned over to the Los Angeles District Attorney around the same time that Mel Gibson's case was turned over, which was several weeks ago," a source confirmed.
Article continues below advertisement
VIDEO: Ricky Gervais Razzes Mel Gibson At Emmy Awards
"Both cases are being thoroughly reviewed by the District Attorney's office.
"A decision will then be made about what charges, if any, will be filed. That will take place within the next two-three weeks, pending possible further inquiries that the District Attorney's office has for law enforcement or other witnesses."
Deputy D.A. Shay is known in legal circles for being an extremely "thorough and fair" prosecutor, according to one legal source.
"Simone is a no-nonsense prosecutor," the source added. "This case will be handled with professionalism by the District Attorney's office."
Grigorieva's spokesman Stephen Jaffe has denied any wrongdoing on the part of the Russian musician.
"To specifically address the allegations, my client, Ms. Grigorieva, has repeatedly stated that there is no credible evidence whatsoever of extortion by her, and she stands steadfastly by that statement," Jaffe said, in July.
Article continues below advertisement