Exclusive
EXCLUSIVE: Lindsay Lohan's Rejected Rehab Center -- We Told You So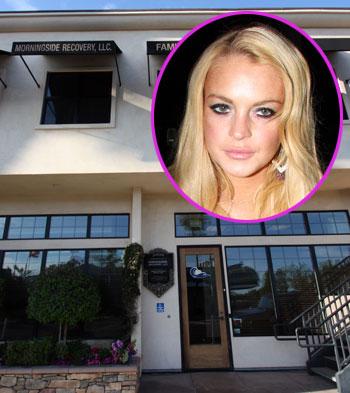 Lindsay Lohan has only been out of rehab for three weeks and has already failed a court-ordered drug test, leading her initially appointed rehab center thinking, "We told you so."
After serving 14 days at Lynwood Correctional Facility for violating her probation terms in a DUI charge, Lohan was ordered by Judge Marsha Revel to spend 90 days in dual diagnosis treatment facility Morningside Recovery in Newport Beach, California.
Article continues below advertisement
Instead, Lohan was sent at the last minute to UCLA Medical Center to try and avoid a media frenzy, as previously reported by RadarOnline.com.
Lohan was released from UCLA after spending a mere 22 days in treatment.
"Boy, I sure am glad Lindsay had the professionals looking out for her!" an insider at Morningside Recovery Center told RadarOnline.com exclusively.
"As you can see, the original judge on the case had Lindsay's best interest in mind, as did Morningside Recovery."