Exclusive
EXCLUSIVE: Jennifer Lopez Bans Ex From American Idol Audition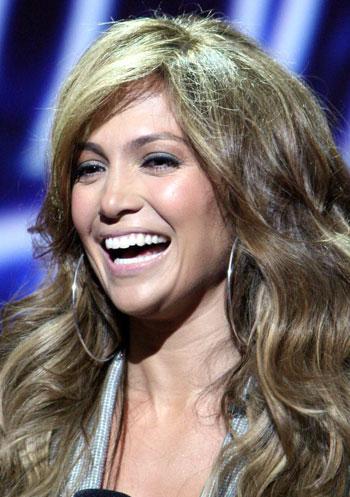 Jennifer Lopez has already crossed off one American Idol contender off the list: her ex-husband Ojani Noa. A source close to Noa told RadarOnline.com exclusively that he was banned from auditioning for the show.
Noa, 38, intended to stand-in line at the auditions at The Forum in Inglewood, Calif., on Wednesday. He planned on singing on of Lopez's hits before her and fellow judges Steven Tyler and Randy Jackson.
Article continues below advertisement
"Jennifer got Fox to make sure that the screeners at the auditions would not let Ojani anywhere near the auditions," the source said. "Fox made it clear that he was not welcome and that he could be arrested if he showed up so he backed-out at the last minute.
"It was a shame because all he wanted to do was to showcase his voice and show people that he can really sing too."
Lopez snagged a $12 million contract to be an Idol judge. The official announcement of her addition was made the same day as the auditions.
The source also claimed, "whenever Ojani tries to do something Jennifer just tries to block it any way that she can – nobody really knows what she's so paranoid about."
Lopez was married to the former Cuban waiter Noa for just under a year between 1997 and 1998. The pair has been embroiled in bitter court battles ever since: the multi-millionaire songbird tried to block him from releasing a film about his life because it reportedly contained raunchy footage of them together.
Article continues below advertisement
On December 1, 2009, Judge James Chalfant granted a temporary injunction against Noa and his agent, Ed Meyer, barring them from distributing the footage in any form.
Although she prevented her ex-husband from seeing her at the Idol auditions she does have another date with him at the California Court Of Appeal Second District on March 22, 2011, where he will continue to fight to be allowed to make the movie about his life.