EXCLUSIVE DOCUMENT: Rapper T.I. & Wife Arrested On Drug Charges; Possible Ecstasy Pills Found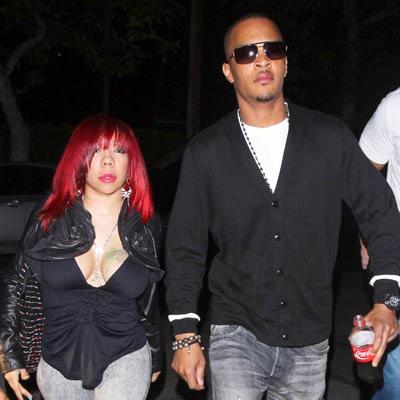 T.I. and wife Tameka Cottle were arrested on drug charges Wednesday evening in West Hollywood, RadarOnline.com has learned, after authorities said they pulled the rap superstar over and "smelled a strong odor of marijuana" coming from his vehicle.
In addition to the smell of marijuana, according to the L.A. County Sheriff's department, "Pills resembling Ecstasy were found and the pills are now undergoing testing."
Article continues below advertisement
EXCLUSIVE DOCUMENT: Read The Police Booking Report
Authorities also told us, "No other drugs were found."
The 29-year-old Whatever You Like singer and his wife, 36, were pulled over on a traffic stop in the 9200 block of Sunset Boulevard, when authorities noticed the smell. They were subsequently booked into the West Hollywood sheriff's station.
The couple was ordered held on bail of $10,000, before being released on bail at 4 a.m. local time.