Exclusive
EXCLUSIVE INTERVIEW: Danielle Staub To Reveal Sexual Orientation On Spin-Off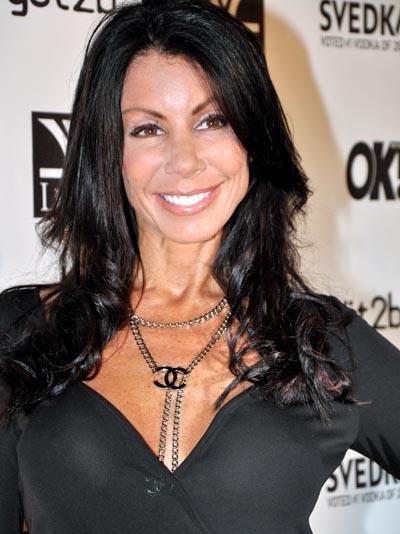 Danielle Staub has kept Real Housewives of New Jersey fans guessing with her close relationship to female Lori Michaels after a string of failed flings with men (and not to mention a leaked sex tape!).
In an exclusive new interview with RadarOnline.com, Staub revealed that she will address her sexual orientation on her upcoming spin-off show.
"You're going to see the truth of my sexuality revealed," Staub said during the interview.
Article continues below advertisement
"I don't like labels. I consider myself an incredibly stable human being."
Staub has purposely been saving the much-debated information about her orientation.
"I have to keep that for my show. That's something I have to save. I didn't give it to Andy Cohen, Bravo host or anyone yet. I think it's going to be a really nice element to add to my show. I mean Helen Keller can see what Lori and I see in each other so I don't think it's any secret but I'm not confirming or denying anything."
While whether Danielle has been swept away by a man or a woman remains to be seen, the controversial housewife confirms she has moved on to greener pastures from what was seen during the Bravo reality show which made her famous.
"I'm so excited because as soon as I start rolling and cameras are up, then I will have moved on from the whole Housewives adventure," she added. "The great thing is I get something new, I get new things in my life to do and no one is going to be attacking me like that -- nobody! There is nothing that they can do, they won't be able to touch me anymore.