EXCLUSIVE: Daughter of New Jersey Housewife Splits From Her Boyfriend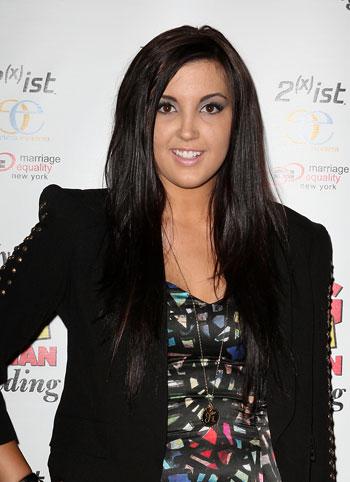 The Real Housewives of New Jersey star Ashley Holmes has split from her boyfriend, Derek Vance, RadarOnline.com has learned.
The 19-year-old daughter of Housewife Jacqueline Laurita Tweeted the news to a friend, admitting they were on "a break."
"Ummm...we're just taking some time apart right now." she wrote on the social networking site, when asked if her romance had come to an end.
"But who knows what the future holds..he's an amazing guy..and I love him."
Article continues below advertisement
Real Housewives of NJ Party In Atlantic City
Holmes broke the news Sunday and an angry Vance reciprocated two hours after her post.
"Stop saying stuff like this on twitter. Come on," wrote Vance, before deleting his Twitter page.
Holmes made a name for herself on the show by assaulting co-star Danielle Staub, 45.
She was ordered by a court to pay $189 for ripping out one of Staub's hair extensions during a fight at a benefit at the New Jersey Country Club.