Exclusive
EXCLUSIVE: Bachelor Pad Winners 'Not A Real Couple'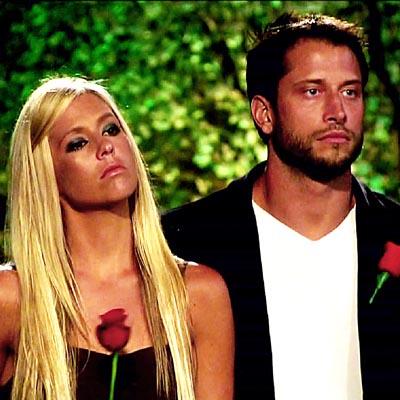 Bachelor Pad finalists Tenley and Kiptyn chose couple Natalie Getz and Dave Good to compete for the $250,000 pot, and then watched as the team became the show's big winners.
VIDEO: Natalie & Dave Win Bachelor Pad
Now RadarOnline.com has learned Natalie and Dave are not a real couple.
"Natalie really likes Dave but Dave just wants to play the field," a source exclusively told RadarOnline.com. "The girls are throwing themselves at him, and he is loving it."
Article continues below advertisement
The contestants began the season as just friends while Dave hooked up with Jessie Sulidis. Eventually a romance blossomed with Natalie. Dave didn't seem to show the same dedication however.
EXCLUSIVE VIDEO: Bachelor Pad Babe Says Bye To Blonde!
"During the taping of the show, Dave was asked if they were a couple and he replied 'We live 1500 miles apart so that might make it kind of tough.'"
Since the taping of Bachelor Pad ended Natalie moved to Los Angeles and Dave has plans to move to Tampa, Florida. Although they spent time together after the show, there seems to be trouble in paradise.
"My Heart Goes Out To Vienna" Says Elizabeth Kitt
"Just days before the final Bachelor Pad taping Natalie and Dave were supposed to meet at a comedy club and Dave just didn't show up," said the source. "Natalie was really upset.
"They aren't a real couple, and even though there were rumors that Dave might be the next Bachelor, I doubt it, he is not ready for marriage right now."
After the taping of the finale, the pair showed no signs of being a couple at an after party. According to Reality Steve, Dave left the party with Jessie Sulidas.