"My Heart Goes Out to Vienna," Says Former Bachelor Contestant Elizabeth Kitt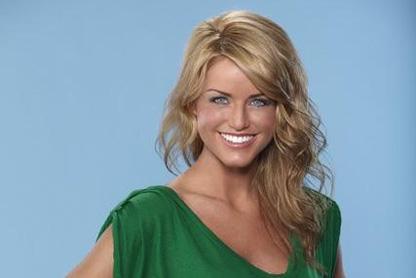 Jake and Vienna's shocking showdown has sparked a passionate reaction from one of the women who was originally battling for Pavelka's heart.
Former contestant Elizabeth Kitt pledged her support to her reality TV rival after watching the ugly war of words that aired during the second half ABC's The Bachelorette on Monday.
"I think Vienna did a good job. I think Jake seemed unsupportive of her, and put her down a lot," wrote Kitt on her Facebook page on Tuesday. "He seems very selfish, and my heart goes out to Vienna on this one."
Article continues below advertisement
The bubbly blonde will take her second stab at reality TV fame when she appears on ABC's upcoming spin-off, The Bachelor Pad.
Kitt isn't the first Bachelor cast off to join Team Vienna. Corrie Adamson – the Florida virgin who famously said she was "saving herself for marriage" – bashed Pavelka in an exclusive interview with RadarOnline.com. "Jake's a weirdo," she said. "I'm on Team Vienna. I think she'll come out on top of all this."