Exclusive
EXCLUSIVE INTERVIEW: 'Bachelor' Reunion Was Edited To Make Vienna Look Bad, Says Her Stepmom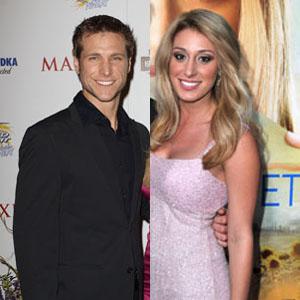 The drama between Vienna and Jake continues! In an exclusive interview with Vienna's stepmom Lisa Girardi tells RadarOnline.com exclusively that ABC edited the Jake and Vienna Reunion to make him look good and her look like a villain "They only edited the show to make Vienna look like the bad person," Lisa said.
Lisa told RadarOnline.com that producers "only showed Vienna getting emotional." She insists they edited out anything that would make Vienna look sympathetic.
Article continues below advertisement
But she says some of the real Jake came through. "He really showed his true colors and he was lying," Lisa said about Jake on the reunion episode that aired on ABC Monday night. "Vienna thought they were both going to have to tell the truth and she was so mad because Jake was lying. That smirk on his face was what really upset me!"
The duo sat down with Bachelor host Chris Harrison for a tense reunion, but the show did not go as planned according to Lisa. "Vienna was really shaken up and emotional after that taping. It was more than him just telling her to stop interrupting him."
Lisa told RadarOnline.com that ABC asked her to do a second interview with Jake but Vienna refused! "She told me there is no way I can sit down with him again!" The meeting was so disastrous and Vienna was so furious about the outcome, her stepmom said she would never meet with Jake again like that. "She couldn't put herself though that again. She told me there was no money ever mentioned what so ever but she doesn't ever want to sit down with Jake like that again."
Article continues below advertisement
Vienna's stepmom watched the show and said she was upset with the way Vienna was treated. Lisa said, "Chris and Jake were bullying Vienna, and they never asked Jake any questions about his ex-girlfriend or the rumors that he was hitting on other girls when taping ended and he was engaged to Vienna." Lisa also told RadarOnline.com that Jake was disingenuous about the phone calls he claimed he made to Vienna's family.
"He called my husband three times since he and Vienna have been together. One time he called to find out about a Bluetooth to see if we still had the box. The second time he called was after Vienna broke up with him and he called to tell my husband that Vienna needs to get out of town, because people were going crazy looking for her, which we didn't believe. The third time he called and used the excuse of Father's Day, but all he wanted to know was why Vienna wasn't calling him; he never tried to establish a relationship with us."
Article continues below advertisement
EXCLUSIVE INTERVIEW: "Jake's A Weirdo" Says Bachelor Contestant Who Refused To Have Sex With Him
Vienna Girardi shocked Bachelor fans when she came forward with the story that she had broken up with pilot turned actor Jake Pavelka because she was lonely in the relationship and she revealed that they hadn't been intimate in over four months. Sources have told RadarOnline.com that they suspect that Jake is gay, and Lisa told RadarOnline.com, "I honestly don't know Jake's sexuality, all I know is he didn't want to be intimate with Vienna."
EXCLUSIVE: Vienna: I'm Still Afraid Of Jake
Lisa told RadarOnline.com that she spoke with Vienna after the show aired on Monday night while she was driving back from her weekend in Vegas. "She's doing much better, she is trying to put all this past her, she wants all the hoopla to be over and she wants to focus on her new job and move forward."