Exclusive
EXCLUSIVE: A New Real Housewives Of New Jersey Cast Member Revealed!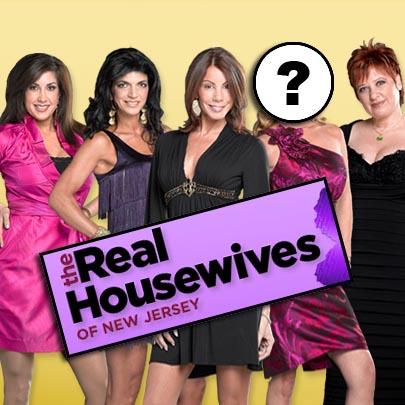 The Real Housewives of New Jersey will soon be welcoming a new face to the neighborhood, RadarOnline.com can reveal exclusively.
While not every new or returning member has signed on, camera crews are already following around the new addition.
If Caroline, Jacqueline, and Teresa return to the show for another season, they will be sharing the small screen with Melissa Gorga, who happens to be Teresa Giudice's sister-in-law! A Giudice family friend told RadarOnline.com, "She Melissa is not replacing her Teresa. I think Melissa is actually Dina's replacement."
Article continues below advertisement
The Giudice family friend said Gorga actually approached Bravo to be considered for Season 2.
"I believe Melissa is coming on the show because they're at her house filming. They've been filming for weeks... at first she wasn't sure she wanted to go on the show, but she decided to accept it."
And it looks like Gorga will give extravagant Teresa a run for her money. "Melissa's husband used to have a landscaping business and then he got into real estate. And she used to do his paperwork as his secretary and now she is a housewife," the Giudice family friend said.
"Their house is actually twice the size as Joe and Teresa's. It's enormous! She has two live-in nannies and lives in a $4 million mansion on an exclusive lot in Montville. Teresa and Joe's house looks like a garage compared to theirs."
A rep for the show told RadarOnline.com, "We've announced the show is coming back, but haven't made any announcements about casting yet."
RELATED STORIES:
Real Housewives of NJ's Teresa Giudice 'Humiliated' Over $11 Million Debt