Ex-JetBlue Flight Attendant Steven Slater In Court Tuesday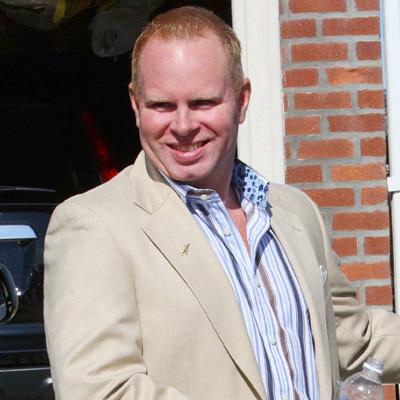 Former JetBlue flight attendant Steven Slater is due in a New York City courtroom Tuesday morning, RadarOnline.com has learned, for a hearing in connection with the assorted charges he's accused of in the August 9 incident in which he admittedly opened the emergency exit door of the plane he was working on, grabbed a can of beer, deployed an inflatable slide and slid off the aircraft.
Slater -- who was hailed as a folk hero after the incident -- is charged with first- and second-degree reckless endangerment, second- and fourth-degree criminal mischief and third-degree criminal trespass. If convicted, he faces up to seven years in prison.
Article continues below advertisement
WNBC-TV in New York reported Monday that Slater's legal team will negotiate for a deal to reduce the charges. The station reported that Queens District Attorney Richard A. Brown is open to such an arrangement, provided Slater undergoes a psychological evaluation, and gets the OK to enroll in programs dealing with mental health and alcohol abuse.
Earlier, Brown told RadarOnline.com that Slater's actions could have easily had deadly consequences.
"The emergency chute deploys at 3,000 pounds per-square inch within seconds, and could easily injure or kill ground crews or others on the tarmac who are unaware the chute has been activated," he said in an August 10 news release.
As RadarOnline.com previously reported, the incident started after JetBlue Flight 1052, traveling from Pittsburgh-to-New York, landed at JFK airport. Slater claimed a run-in with a rude passenger led to his abrupt exit from the aircraft.