Exclusive
VIDEO: JetBlue Flight Attendant -- "I'm A Hero"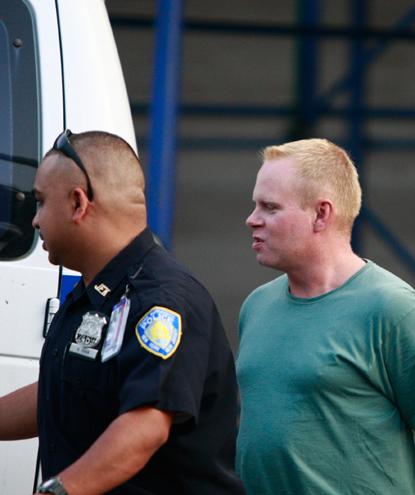 Steve Slater, the flight attendant who made a memorable tarmac meltdown at JFK airport, was released from jail at 9:40pm ET -- and made an emphatic statement as he ran the media gauntlet: "I'm a hero!"
As RadarOnline.com revealed, Slater posted $2500 bail and was released from New York's Vernon C. Bain Center correctional facility.
He told a large media contingent he "greatly appreciated" the support he has received, including from thousands of online fans, who are labeling him their instant hero.
Article continues below advertisement
A passenger on board a JetBlue flight hit him in the head with her overhead baggage aboard a flight taxiing on Monday.
EXCLUSIVE: JetBlue Flight Attendant Took A Five Year Break From Flying
But when the passenger refused to apologize, Slater announced his retirement over the intercom and promptly exited the airplane via its emergency slide, but not before taking a couple of beers on his way out.
He is facing charges of criminal mischief, reckless endangerment and trespassing.