Steve Slater Hires Noted Hollywood Publicist To "Sort Through Scores Of Offers"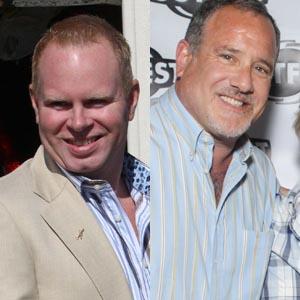 Steve Slater, the world's most famous flight attendant, has gone Hollywood, RadarOnline.com has learned.
The former JetBlue employee, who became an instant celebrity last week when he exited a flight in dramatic fashion, has hired noted Los Angeles publicist Howard Bragman to represent him as he sorts through the many offers coming his way in wake of his newfound fame.
In a statement posted on his Facebook page Monday, Bragman said: "I can officially confirm that I am now representing Steven Slater. While my work will include media relations, my team at Fifteen Minutes and I will also be helping him sort out the scores of offers that have come through in the past week from media, producers, brands and other interested parties.
Article continues below advertisement
"I very much believe that Steven touched a nerve with the American people and am proud to be helping him tell his story at the appropriate time in the appropriate way."
As RadarOnline.com has previously reported, Slater, 38, became an instant working-class folk hero last week after allegedly getting into a argument with a passenger who refused to sit down while the flight from Pittsburgh was still taxiing to the hanger at JFK Airport in New York.
Slater says that after the passenger yelled obscenties at him, he went the plane's P.A. system and said, "To the f ***ing a** hole who told me to f ** k off, it's been a good 28 years."
EXCLUSIVE: Gay Folk Hero Flight Attendant Still Hitched To Vegas Bride - 15 Years After Split
He then grabbed a couple of beers and made a dramatic exit by sliding down the plane's emergency chute.
After the incident, Slater went home to be with his boyfriend, before cops turned up to arrest him.