Rod Blagojevich To Appear At Chicago Comic Con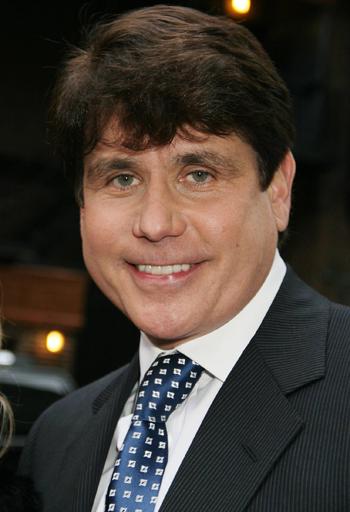 One guilty charge won't stop Rod Blagojevich from doing what he does best this weekend – schmoozing. RadarOnline.com has learned that the former Illinois Governor is set to appear at the Wizard World Chicago Comic Con where he will be signing autographs, posing for pictures and engaging in meet-and-greets.
"I'm looking forward to meeting loyal supporters and other fans on Saturday," Blagojevich said.
Article continues below advertisement
Blagojevich is no stranger to television appearances with a recent stint on Celebrity Apprentice, the Late Show with David Letterman and his in-depth interview Friday morning with Meredith Vieira on The Today Show.
VIDEO: Rod Blagojevich Fired Again, This Time On Celebrity Apprentice
"Wizard World Chicago Comic Con is all about pop culture, and Rod Blagojevich is as relevant to today's news as it gets," CEO of Wizard Entertainment Gareb Shamus said. "We think the court of public opinion will show him to be a popular figure at the show."
As RadarOnline.com previously reported in an exclusive interview, Blagojevich has received an extreme outpouring of support during his controversial trial.
"People have been remarkably supportive. He'll get strangers on the street thanking him for all the work he's done," Blagojevich's rep Glenn Selig said. "They give him credit and I've got a stack of letters in my office of support for him."
Other celebrities expected to attend the Comic Con event in Chicago this weekend are William Shatner, Adam West and Linda Hamilton.