Exclusive
EXCLUSIVE: Mel Gibson & Oksana BOTH Will Be Cleared In Child Protective Services Investigation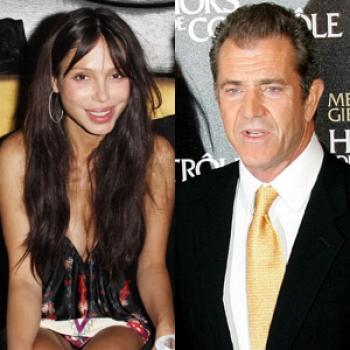 Mel Gibson and Oksana Grigorieva both will be cleared in the Department of Children and Family Services investigation, RadarOnline.com has learned exclusively.
While the investigation technically still ongoing, RadarOnline.com has learned that it is on track to be closed in approximately two weeks.
EXCLUSIVE INTERVIEW: Hypnotist: 'I Treated Mel Gibson Two Weeks Ago'
Gibson accused Grigorieva of shaking their baby daughter Lucia. Oksana accused Gibson of punching her twice in the head while she held Lucia. A criminal investigation conducted by the LA County Sheriff's Department continues.
Article continues below advertisement
"The case will be officially closed when several more people that deal with Lucia are officially interviewed, and that should take place in the next few weeks. The people that play a key role in Lucia's life have already been interviewed, and barring any bombshell developments from the remaining people that are going to be dealt with, the case will be closed, with no action being taken against Mel or Oksana," a source close Gibson tells RadarOnline.com.
DCFS became involved after the former couple leveled child abuse allegations against each other during their ongoing custody battle. The agency launched an official investigation into the welfare of Lucia, and both Mel and Oksana were extensively interviewed by officials, as RadarOnline.com reported exclusively.
The allegations of abuse against Mel and Oksana have not been substantiated by what officials have uncovered so far.
Article continues below advertisement
RadarOnline.com exclusively reported that DCFS believes Gibson is an excellent father to Lucia and that the child is bonded to him.
The Sheriff's department, however, can conduct an investigation into child endangerment or related charges.
"Just because no action is being taken at this point, and the investigation appears to be wrapping up, doesn't mean that officials won't get involved again," the source told us.