EXCLUSIVE INTERVIEW: Hypnotist: 'I Treated Mel Gibson Two Weeks Ago'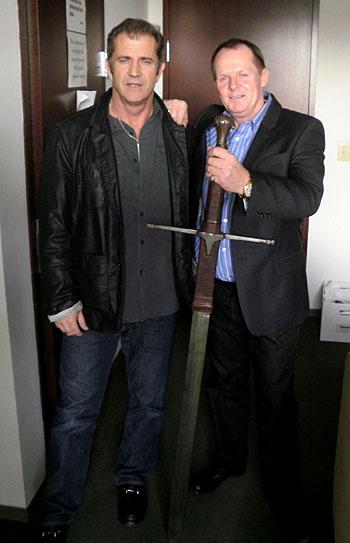 Mel Gibson underwent hypnosis just two weeks ago to help him deal with the stress of the scandal that has erupted around his breakup with Oksana Grigorieva, RadarOnline.com has exclusively learned.
As audio tapes of the actor spewing hateful and racist rants were released, the Lethal Weapon star turned to one of a top hypnotist to cope with stress.
Rick Collingwood, the founder of The Australian Academy of Hypnosis, flew in from Perth, Australia, to Mel's Malibu mansion for a 10-day treatment program.
Article continues below advertisement
He is the same man Mel and Oksana went to earlier this year shortly after their relationship imploded, RadarOnline.com has confirmed.
"I gave him a few sessions to help him with the stress he is obviously experiencing at the moment," Collingwood said, in an exclusive interview.
Mel is accused of punching ex-lover Oksana Grigorieva twice in the face, damaging her teeth and giving her a concussion during a January 6 confrontation at his home.
Mel has denied hitting her.
The embattled actor's rants exposed his racist language as he told Oksana she would be "raped by a pack of n******" for dressing provocatively.
They feature the N-word, other slurs and demands for sexual favors.
But Collingwood told RadarOnline.com: "I must say that he is a far nicer person that what is being portrayed presently in the media.
"It will be interesting to see the results when all of the truths are revealed during the ongoing legal saga."
Article continues below advertisement
Collingwood treated Mel and Oksana in March, 2010, in the weeks after the tree-and-placenta-planting ceremony at the couple's mansion. That ceremony ended with Mel jealously accusing Oksana of smiling at a worker and then set him off into a rage.
Said Collingwood, "The nature of the therapy is of course confidential, but it does show that they were both reaching out for help.
"Hypnosis can be used very effectively as a therapy for anything that is the human condition, to change behavior and habits -- and also for self improvement."