EXCLUSIVE: Mel Gibson Had Custody Of Daughter Just Hours Before Crash; Rep Tells Radar -- 'He's OK'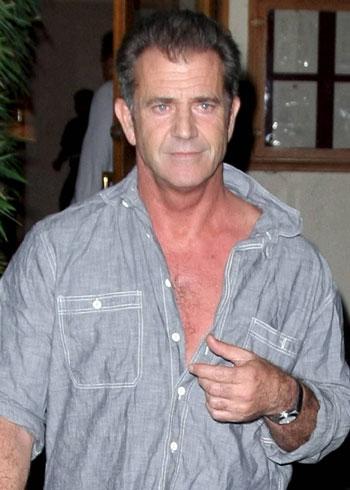 Mel Gibson had custody of his infant daughter Lucia just hours before he crashed his Maserati into a rocky Malibu hillside, RadarOnline.com is reporting exclusively.
The embattled actor had spent his first weekend with the eight-month-old in more than two weeks, after returning to California from Fiji, where he had been vacationing with two of his sons.
Lucia had been returned to her mother, Oksana Grigorieva, around 7pm Sunday, RadarOnline.com has learned.
Article continues below advertisement
An hour-and-a-half later, Mel crashed 2008 Maserati into a hillside on southbound Malibu Canyon Road around 8:35 p.m.
OFFICIAL POLICE DOCUMENT: Read Mel Gibson's Accident Report
He was not injured.
"He's OK," Mel's rep Alan Nierob told RadarOnline.com, in an statement.
Mel did not return Lucia to Oksana, we're told.
Instead, the daughter at the centre of their bitter custody battle was returned by a nanny, because the Oscar-winning actor/director is prevented from having direct contact with his ex-lover, while they're embroiled in the legal battle.
Police say Mel was alone in the car and that alcohol was not suspected in the crash.
"Mel Gibson was alone and driving southbond on Malibu Canyon Road south of the tunnel," the California Highway Patrol noted in its report of collision.
"For unknown reasons, Mr. Gibson steered his car to the right and struck the hillside.
"He stopped his car at the scene.
"Mr. Gibson supplied all the pertinent information to the officers at the scene, gave a statement and received a ride home from a friend.
Article continues below advertisement