Exclusive
EXCLUSIVE: Jeremy London Lashes Out At His Mother: "You're A Joke, Keep Squawking!"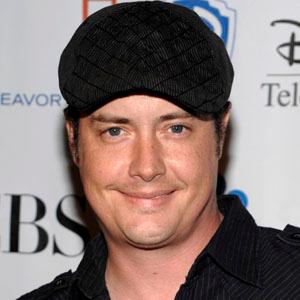 Recent Celebrity Rehab graduate Jeremy London unexpectedly lashed out at his mother and slammed his twin brother Jason London via text message.
RadarOnline.com has exclusively obtained the disturbing text messages that were sent by Jeremy late Tuesday night to prove it.
"You're a joke. How dare you badmouth me while complaining when I'm actually telling the truth about you and your scumbag son, Jason!!" Jeremy texted his mother Debra Nielsen.
Article continues below advertisement
In the texts, Jeremy goes on to make accusations against his twin, and then adds, "...the whole world is getting to know what pieces of sh*t I have as a mother and brother."
As RadarOnline.com first reported earlier this summer Jeremy claimed he was abducted, held at gunpoint and forced to smoke drugs during a harrowing five-hour ordeal in Palm Springs, California.
His bizarre story prompted a slew of allegations from his family regarding his history of substance abuse, which Jeremy adamantly denies, despite going on Celebrity Rehab.
"Keep squawking! You're making a fool of yourself!" Jeremy continued during his text tirade.
"And you will NEVER be in mine or Lyrik's life! Adios, nutjob!"
In an exclusive statement to RadarOnline.com Debra says, "This is disturbing because this tells me he is not sober. Still. This is exactly what he does when he is high, and at the time he starts to get high.
"These texts came through starting around midnight. Often they continue until well into the morning. I have not answered and will not answer.
Article continues below advertisement
"Neither of us has had any communication with Jeremy in months; this literally came out of nowhere... and that behavior is what tells me he is still getting high.
"He is still explaining, defending, lying, blaming... He is not taking responsibility for or having accountability for anything, in fact quite the opposite."
In traditional rehab programs Step 8 on the path to sobriety states that you are to "make a list" of all the people you have "harmed" and become "willing to make amends to them all."