EXCLUSIVE: Bruce Beresford-Redman's Mexico Attorney Brings In Three Criminal Experts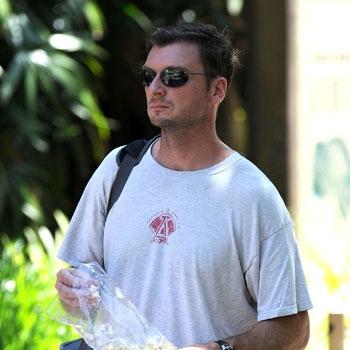 With a warrant out for his arrest in Mexico for the murder of his wife, Bruce Beresford-Redman remains in California with his two children, while his attorney in Mexico is fighting the case south of the border.
The former Survivor producer's attorney, Jaime Cancino Leon, has brought in three criminal experts to examine the criminal, chemical (blood) and medical (autopsy) findings, arguing that there is not enough evidence for probable cause, he revealed to RadarOnline.com in an exclusive interview.
Article continues below advertisement
"What we're saying is that the general attorney's office didn't do enough work to establish who killed her and how they killed her," Cancino Leon explained.
Former Survivor Producer Bruce Beresford-Redman Sells Family Vacation Home
The body of Bruce's wife Monica Burgos was found April 8 in a sewer at the Moon Palace Hotel resort in Cancun, where the couple was vacationing.
"The criminal experts also conclude with us that the proof was not properly managed, the expert opinions in the files have mistakes, and conclusions of the authorities are not based on the proof," Cancino Leon said.
In Mexico, the legal action that Cancino Leon is taking against the arrest warrant is called Amparo and is the equivalent of Habeas Corpus in the United States.
"We are arguing that Bruce's constitutional rights have been violated because there's not sufficient evidence to demonstrate probable cause in the murder they're accusing him of," Cancino Leon said, adding: "We have already offered their expert opinion in the Amparo trial and we're waiting for the judge to either admit their (the experts) opinions or not."
Article continues below advertisement
COURT: Survivor Producer Asks Judge For Forensic Expert To Examine Wife's Will
Because Mexico follows the practice of civil law – not common – judges make their decisions first.
"Here you're fighting the argumentation of the judge, the way he analyzed the evidence, the way he interpreted the evidence according to law," he explained. "So it's not properly fighting the evidence per say, it's the way the judge is interpreting that."
According to Cancino Leon, this part of the trial could take from six to seven months, and if there's a revision by the judge it could take up to another four months.
"If we win this case, that resolution will conclude with the extradition case that the Mexican government is trying against Bruce…There won't be any base for extradition," he said.
EXCLUSIVE VIDEO: Survivor Producer Faces Off In Court Against Slain Wife's Family
Article continues below advertisement
Bruce has been considered a suspect by Mexican investigators who said his wife's body showed signs of asphyxiation and a blow to the right temple. Although he has not been charged with a crime, he had been ordered to remain in the country while the investigation proceeded. Instead, he returned to his home in Rancho Palos Verdes to be with his children, Camila, 5, and Alec, 3, in late May.
"We've spoken briefly over the phone," Cancino Leon said. "I can tell you that he's very stressed. He loves his wife. Nobody informed him of anything and right now they're accusing him of something that he assures he didn't commit."
WORLD EXCLUSIVE: Read The Intimate, Explosive Emails Between Survivor Murder Suspect, Mistress & Wife
Cancino Leon also revealed that because of the laws in Mexico it seems they continue fight an uphill battle.
It has been reported that Bruce's cell phone was confiscated by the general attorney office in Quintana Roo, who then ran up over $3000 in bills, and Cancino Leon told RadarOnline.com that after being interviewed and complaining about the "illegal" act, Bruce's attorneys were threatened in public. "He said that he could scare us or do something against us.
"…So that tells you more or less how things are managed down there."
VIDEO: Sister Of Survivor Producer's Slain Wife Warned Her About Cancun Trip
He was not alone in his outrage.
"The Mexican Bar Association went public before the governor of the state and more than 30 of the most prestigious criminal lawyers published a letter in the main Mexican newspaper saying that they were completely against such threats against lawyers, Bruce has the right to have lawyers, and they shouldn't be threatened by authorities," Cancino Leon said.