Former Survivor Producer Bruce Beresford-Redman Sells Family Vacation Home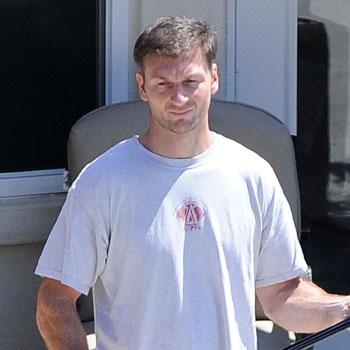 Former Survivor producer Bruce Beresford-Redman is selling off his assets, RadarOnline.com has learned.
In the wake of dwindling income, mounting mortgage payments on two California homes, and costly attorney fees to fight his extradition and arrest warrant in Mexico for the murder of his wife Monica, Bruce has officially sold the family vacation home in Big Bear Lake, CA.
The sale of the mountain hideaway at 43273 Deer Canyon Road was completed on Monday with a listing price of $229,900. The sale is currently out of escrow and pending.
Article continues below advertisement
A far cry from their ritzy neighborhood of Rancho Palos Verdes, this one-time Beresford-Redman family ski retreat was built in 1968 and is a quaint 936 sq. ft. Sierra Style mountain cabin (on 7,000 sq. ft. of lot space), complete with 1 story, 2 bedrooms, 2 baths, fireplace, deck, Cathedral ceilings, comes furnished, and is just blocks away from the slopes and golf course.
According to court documents obtained by RadarOnline.com, the property sale is necessary to pay the debts of the estate. Documents filed July 22 in the probate case indicate the house is appraised at $220,000, and the proposed sale requires the payment of $218,000. After closing costs, the property will have approximately $41,000 in equity, with net proceeds split 50-50 and a deposit made in the name of the estate.
Monica's sisters Jeane and Carla were in court on Tuesday for the probate hearing accompanied by their attorney Richard Petty who expressed concern about possible mounting financial responsibilities. "There was discussion the Beresford-Redmans are having trouble paying the mortgage on the Rancho Palos Verdes house," he told the court. "I think there's a need for people to notify life insurance companies of this litigation and make sure mortgage payments are being made.
"I'm more concerned about life insurance claims... in addition I think there are concerns about whether or not all the family issues are in good standing." Attorney Adrienne Hahn, who's representing Bruce's parents David and Juanita Beresford-Redman, assured the court payments "are current."