Exclusive
WORLD EXCLUSIVE: Mel Gibson Punched Oksana Twice, Choked Her & Then Threatened To Murder Her & Family, She Tells Authorities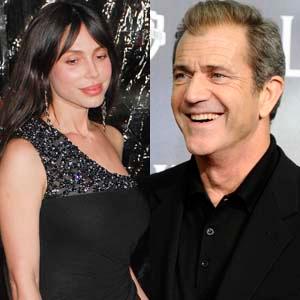 Mel Gibson threatened to kill his own baby daughter, Oksana Grigorieva, her son -- and even himself -- during the brutal brawl that is being investigated by police, according to statements Oksana has given authorities.
In a stunning world exclusive, RadarOnline.com has obtained all the details of what authorities have been told took place on January 6, the crucial date in the domestic violence investigation against Mel, as well as the custody battle between Mel and Oksana.
Article continues below advertisement
And the details are far worse than what has been known up to now. Mel punched Oksana TWICE in the head, and choked her with his forearm pressing into her throat after she fell onto the bed – while holding the baby, she told authorites.
Mel is facing a criminal investigation on domestic battery charges by the Los Angeles County Sheriff's Department and is part of a Department of Children and Family Services investigation.
Here are the complete details about what authorities are investigating:
On January 6, Oksana says she attended a basketball game for her 12-year-old son Alexander, who goes by the nickname Sascha. Gibson was furious that she left their infant daughter Lucia home with a nanny and was also jealous that she was around other men.
The nanny witnessed Mel storming around the house, slamming doors and growing furious. The nanny was so frightened that she took Lucia and hid in a bedroom, according to Oksana's statements.
Article continues below advertisement
"When Oksana came home Mel began cursing her," a source with knowledge of the investigation told RadarOnline.com exclusively. The Oscar-winning actor/director screamed profanities, consistent with what is on the audio tapes obtained and released exclusively by RadarOnline.com.
Then things took a near deadly turn.
Oksana asked Mel to calm down when she returned to his Malibu house in the early evening.
"Mel punched her in the mouth and then again in the side of the head," the source told RadarOnline.com.
She was holding Lucia and the force of the punches caused her to fall backwards onto the bed.
Mel placed one of his forearms into Oksana's neck and began choking her. He took his free hand and pushed it over her mouth and she struggled to breathe. She struggled and begged him to stop.
"Oksana has told authorities it was horrific and she thought she was going to die," the source said.
MORE ON:
Celebrity Justice
Article continues below advertisement
The punches broke Oksana's front teeth, as can be seen by the exclusive photo of her injuries obtained by RadarOnline.com
As she begged Mel to stop while he was choking her, Mel kept screaming for Oksana to apologize.
Oksana's son Sascha, whose father is former James Bond star Timothy Dalton, was in the bedroom the entire time this took place, and he was scared to death and will be a crucial witness.
He was interviewed by child protective services agents last Friday.
Oksana finally was freed from Mel's grip and jumped up to leave but she says Mel then pulled a gun from the pocket of his short, pointed it at her head and threatened to kill her, Lucia and Sascha, as well as himself, in an apparent murder-suicide plot.
He reportedly yelled "F*ck you" and called Oksana a "F**king c*nt."
Somehow, however, Oksana was able to run out of the house, wearing her pajamas and barefoot, with Lucia and Sascha.
Article continues below advertisement