Exclusive
EXCLUSIVE: Mel Gibson's Baby After He Allegedly Hit Her -- See The Photo Only On Radar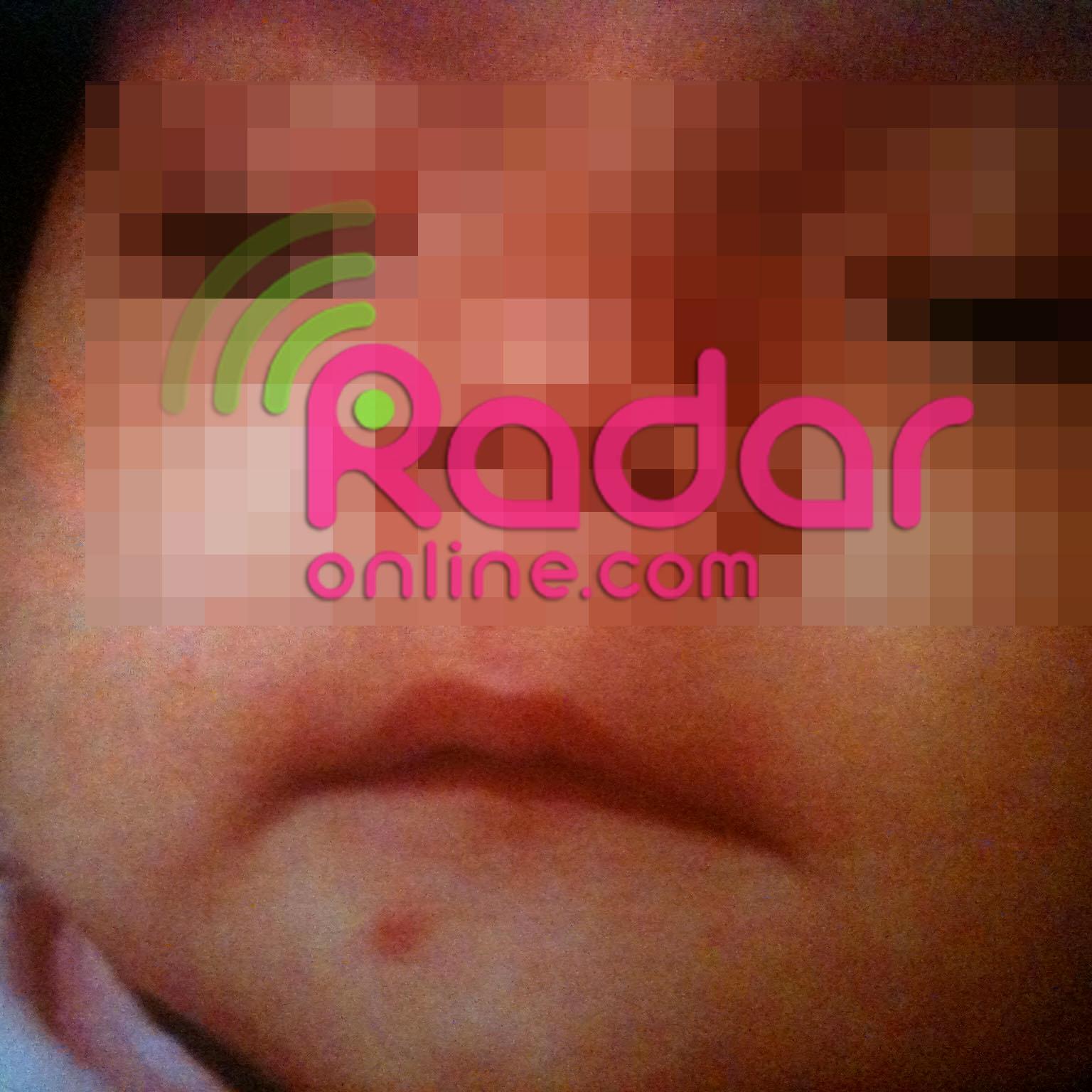 WARNING: This photograph may not be reproduced.
This is the photograph Oksana Grigorieva is using to plead with a judge and child protective services to strip Mel Gibson of his custodial rights over their baby daughter Lucia.
In a bombshell world exclusive, RadarOnline.com has obtained the photo of Lucia showing what appears to be a small abrasion on her chin after the brutal January 6 brawl, in which Oksana claims Mel punched her and hit their child, who was being held by Oksana at the time.
Article continues below advertisement
The baby was two months old.
OFFICIAL PHOTOS: Authorities Examining Mark On Baby's Face
The image was taken in the hours after the fight and is evidence in the court battle between Mel and Oksana, as well as other ongoing investigations -- civil and criminal -- involving them.
The Department of Children and Family Services is investigating and, as RadarOnline.com reported exclusively, will be interviewing Gibson this week.
Investigators from the agency have already interviewed Oksana and her 12-year-old son Alexander, also known as Sascha.
Prominent civil rights attorney Lisa Bloom told RadarOnline.com the photo was "one more piece of evidence" to corroborate Oksana's version of events.
"I think the evidence is very powerful," Bloom, who has more than 20 years experience prosecuting cases of child abuse, told RadarOnline.com, after closely examining the images.
Article continues below advertisement
On a tape played exclusively on RadarOnline.com, Oksana alleged Mel hit Lucia when he punched her on January 6.
Oksana told authorities that she was holding Lucia when Mel punched her in the mouth and then in the left temple, causing her to fall backward onto a bed.
She says the Oscar-winning actor/director then put a forearm across her throat and used the palm of his free hand to cover her face, causing her to gasp, struggle and fear for her life.
Article continues below advertisement
Article continues below advertisement
Article continues below advertisement