VIDEO: Real Housewife Jill Zarin Apologizes To Bethenny Frankel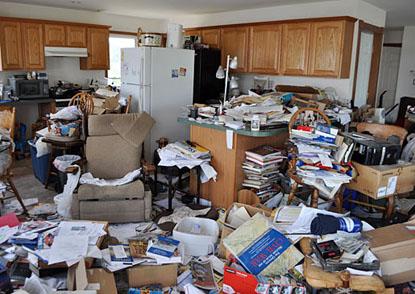 In season three of the Real Housewives of New York City, the tides definitely turned on Jill Zarin, and part two of the year-end reunion was no different, as she continued to take hits for her on-camera antics.
Watch the clip here on RadarOnline.com
In a déjà vu moment of last week's episode, Jill almost walked off the set again but returned to the couch, only this time apologizing to the viewers -- and co-star Bethenny Frankel.
Article continues below advertisement
EXCLUSIVE INTERVIEW: NY Real Housewife Claims She Would Never Do A Sex Tape
"I often do get emotional. I'm sorry, I didn't mean to leave," Jill said.
"It's a very mixed bag and I am sympathetic -- I think it gave you a wakeup call to see how people reacted to your behavior. I think it's very important for you to be liked…and that made you more apologetic," Bethenny told Jill.
"I didn't think that I'd get the backlash," Jill admitted.
EXCLUSIVE: Did 'Real NJ Housewife' Danielle Staub Leak Her Own Sex Tape?
When Bethenny announced her pregnancy and engagement this season, she couldn't help but remember Jill's less than warm reception: "You decided you wanted to make up with me ... when you heard when I was engaged, I know you Jill … You were thinking, 'Now I'm the one that's mean to the pregnant girl' -- Why weren't you nice to me when I was there?'"
Article continues below advertisement
It was a continued emotional season for the then-pregnant Bethenny, who had good reason to move on from her season-long feud with Jill.
Real Housewife Teresa Giudice Is A Real Shopoholic Deadbeat, Say Court Papers <http://www.radaronline.com/exclusives/2010/06/real-housewife-teresa-giudice-real-shopoholic-deadbeat-say-court-papers>
"Things became more serious…I had complications -- a big blood clot and I was on bed rest for 10 days and there was a lot of stress… I couldn't digest it," Bethenny said. "There are just certain times when you can deal and certain times when you can't. I thought I just don't feel like now is the time to take on a new emotional conversation."
Jill also finally admitted to telling the other housewives not to film with Bethenny for her new show, Bethenny Getting Married?
PHOTO: See The Mug Shot - Real Housewife Sonja Morgan Arrested For DWI
"She said, 'Bethenny has her own show and why should we help her have a successful show…why should she ride on our coattails?'" Ramona Singer recalled. "Production called me and said, 'Are you going to listen to Jill? I said, 'No.''"
Article continues below advertisement
At first, Jill was adamant that never happened.
"When Bethenny got the show, she told me -- and I told her, 'I'm so happy for you…it's going to be very successful…you're a beautiful, talented woman and you have a lot to offer,'" Jill said. "I'm the biggest cheerleader and always have been. I think I'm the last person to be accused of not being happy."
But with three other housewives in her face, Jill's memory quickly came back.
"I was wrong, I apologize -- I said it," Jill admitted. "I was wrong, so there you go."
So how does it feel to be the resident villain and labeled a hypocrite and drama queen by the fans?
"It hurts! It hurts!" Jill said. "I'm not proud of my behavior this season, and I've said that already."
And what about storing Bethenny's voicemail for two months?
"It was a mistake, I shouldn't have played the message -- add it to my mistake list," she said. "I don't know why, it's stupid. I held a grudge."
Article continues below advertisement
And believe it or not, Bethenny actually came to Jill's defense when the heat kept getting turned up: "She's taken enough hits -- let's put her on a cross, let's murder her," she said, as host Andy Cohen kept fueling the fire with questions.
VIDEO: Bethenny and Jill Go At It On Real Housewives Of New York Reunion
A deflated Jill almost repeated last week's early exit.
"I can't take this, I'm done," she said, before returning.
The Real Housewives of New York airs Thursdays at 10 p.m. on Bravo