VIDEO: Bethenny and Jill Go At It On Real Housewives Of New York Reunion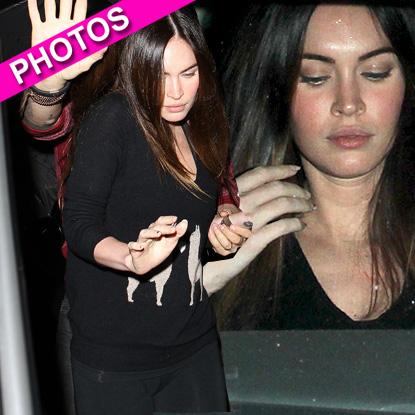 After yet another "most dramatic season yet," the claws came out during the Real Housewives of New York reunion. It was so dramatic that cast member Jill Zarin walked off the set crying in the first installment of the three-episode reunion.
No one took a Xanax or valium, but according to Ramona "the night is young." A little self-medication could have gone a long way as the ladies of took catfighting to a whole new level as Bethenny Frankel and her one-time BFF Jill Zarin once again relived their season-long feud for all to see.
Article continues below advertisement
But it was Jill who decided to wave the white flag.
"I don't like who I was and I was in a bad place for a multitude of reasons...sometimes the cameras do change us...I have no excuse but to say I'm sorry, I do love you...I'm a New York b---h...I was really scared to go near you, but I tried to find out about you from a distance...if we were every really friends I hope we still can be again in the future," Jill said crying.
Bethenny also had her turn to set the record straight: "What really, really happened is we were very close friends...but as soon as the cameras were rolling it was like, 'Let me slay this girl.'
NJ Housewife Home Is In Foreclosure
"I do think you were genuinely happy for me...but the fame thing took you over...you used to be a nice girl from Long Island," Bethenny said, even accusing Jill of telling people not to film with Bethenny on her new show Bethenny Getting Married?
Article continues below advertisement
"I should never have held a grudge and I'm wrong," Jill confessed. "I wanted to make up off camera, not on camera."
EXCLUSIVE INTERVIEW: New York Real Housewife Alex McCord Says Heidi Montag Has Let Fans Down
"You'll put cancer on TV, but not a make-up between us," Bethenny said of this season in which Jill talked a lot about her husband Bobby's battle with cancer which was depicted on the show.
"You're more superficial. You do everything in public," Bethenny said.
Article continues below advertisement
Sobbing, Jill said, "I miss you, I don't miss this, but I miss you," and walked off the set saying, "I gotta go."
Guess we'll have to wait for Part 2 of 3 next week on Bravo to see what happens next!