The Plot Thickens! 'Sister Wives' Meri Brown Rips Kody To Online Suitor In Catfish Controversy –– Listen To The Shocking Tapes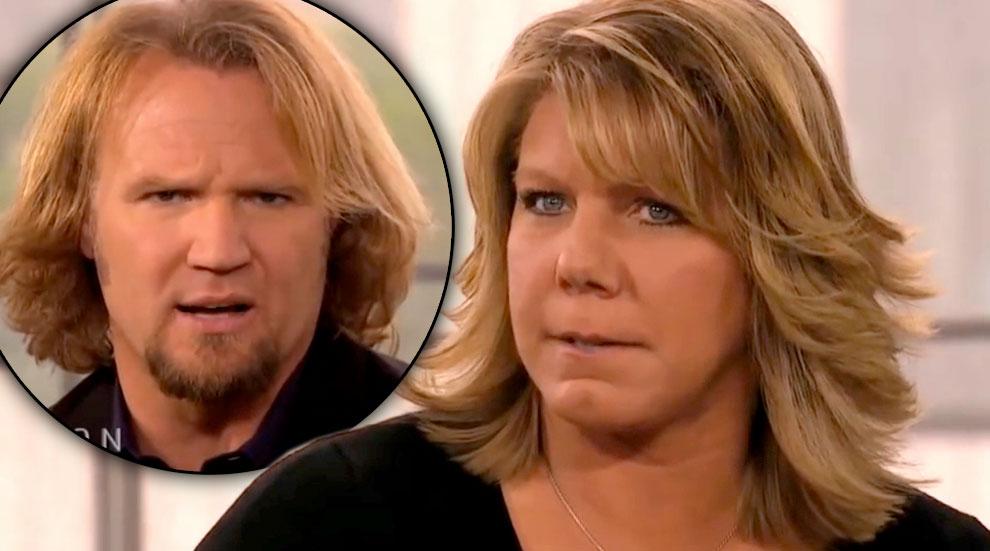 Sister Wives personality Meri Brown was caught on tape ripping ex-husband Kody Brown in an ongoing scandal in which she claims to have been catfished.
While Meri believed she was fooled by a woman, the mystery man, only known as "Sam," insists he is real, and has released a set of phone messages published by In Touch Weekly from Meri in which she tells her online suitor that she felt he had trumped Kody "on all counts" -- including they way he looks, and treats her.
Article continues below advertisement
Hear the audio on RadarOnline.com
"I wasn't, I wasn't comparing you in anyway -- you know what, guess what? You win on all f**king levels," Meri, 43, said on the tape recorded June 30. "Now I'm p*ssed. You don't think that -- you don't think that you'd be out? You don't think that I think that you're taller, better looking. Better looking, anyway. Kinder, sweeter, you care about me.
"You want me. You say that you're willing to fight for me, you say all these things about love and affection and passion. So yeah, if I were to compare you -- you win -- all the time."
Sounding upset, Meri said that she was "fighting her darndest" for Sam, as she felt him "slipping away."
"I'm fighting, when everything in me, all my history," she said.
Hear the audio on RadarOnline.com
"I'm happy on the good days and when Kody shows love and affection," she said earlier this year, "but on a bad day, I question my importance to the family and if Kody still cares about me."