Exclusive
Sister Wives At War! Kody Brown Divorces First Wife Meri To Marry Younger Wife Robyn — Will Meri Stay?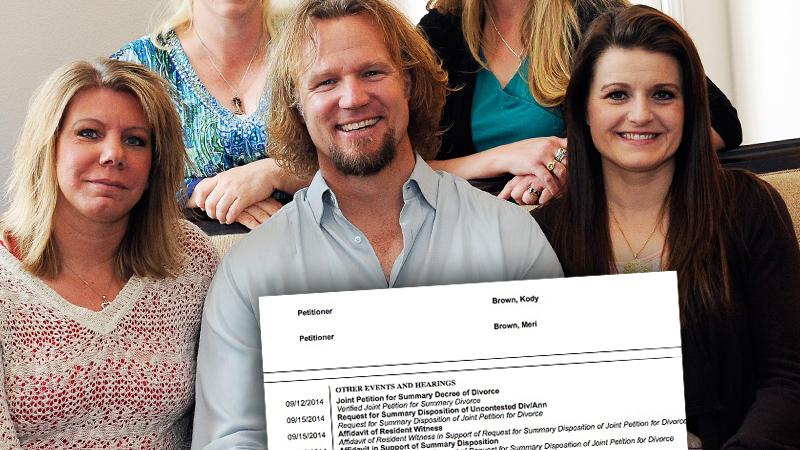 The Brown family of TLC's Sister Wives has been hiding a big secret from fans: RadarOnline.com has confirmed that series patriarch Kody Brown recently divorced his first wife, Meri — to make it official with his younger, hotter wife Robyn!
Kody, 46, and Meri, 44, married in 1990 — his first — and according to court documents obtained by Radar, they secretly divorced last fall.
The couple filed jointly on September 12, 2014, and the divorce was official just two weeks after that.
Article continues below advertisement
Kody was technically a single man for the next few months, but on December 5, 2014, he applied for a wedding license with Robyn, 37, his fourth and newest wife, who joined the family in May 2010.
The Browns have been open about their controversial arrangement in the past, admitting that Kody was only legally married to one wife and married in religious ceremonies to the others so as to bypass bigamy laws. But the secret split will surely come as a shock to fans, who have watched Kody and Meri grow distant over the years.

Unlike her fellow sister wives, Meri struggled to grow her family after the birth of daughter Mariah, now 18. And in recent episodes, the empty nester told Kody she was planning to go back to college, at the University of Nevada, Las Vegas.
Oddly, when Meri broke the news to her then-husband, his first reaction was worry that Robyn would be jealous. And as far back as 2012, Kody and Meri were shown on the series fighting over her resistance to have another child with him — with Robyn as their surrogate.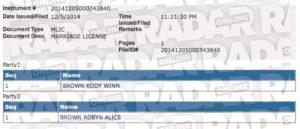 Robyn hinted at family tensions just last week, when she tweeted, "It is always tough giving up the ideal of what a plural family means to you. We always want to be a united family."
Do you think this means their relationship is over for good? Or is there another reason Kody switched up his legal status? Let us know in the comments!