Sister Wives Heartbreak: Meri & Kody Brown's Only Child Leaving The Nest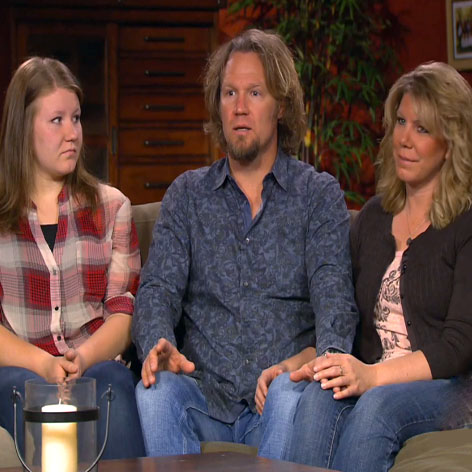 Kody Brown's first wife, Meri, is the mother of only one child and as she prepares to watch her daughter go to college she is heartbroken over the prospect of being an "empty nester."
In this sneak peek of Sister Wives obtained by RadarOnline.com, the polygamous family is struggling with Mariah Brown leaving home and possibly returning to Utah for college.
Kody says that he is distraught over his child's rite of passage. "Mairah leaving the nest kind of breaks my heart."
Article continues below advertisement
Meri has struggled for the last few years trying to decide if she wants to have another child with Kody so preparing for Mariah to leave the house and go away to college is incredibly difficult for her.
"The fact that she is my only child, and that I really will be an empty nester after she goes, is what makes it harder for me," she says.
She says that she still is holding onto her little girl.
"I'm not ready to let her go."
Sisters Wives airs on TLC Sundays at 9/8c.