Is Kody About To Lose A Sister Wife? Christine Brown Isn't Happy, Feels Relationship 'Is Dwindling'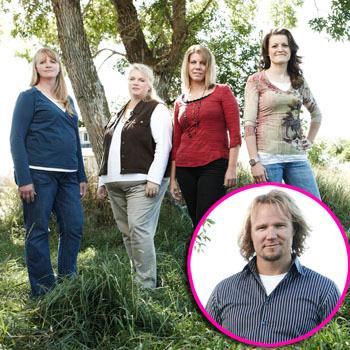 Article continues below advertisement
And Christine – who is the mother of six of Kody's 17 children – didn't hold back when expressing her feelings to the adults in their big family.
"I wanted sister wives more than a husband," she said. "I don't want to raise kids on my own – I don't reach out and you don't reach out for support. I've been raising my kids on my own for two years and I don't want to do it anymore."
A source of Christine's ire is the fact that she has failed her real estate exam.
"Failing the first time was just one of many failures," says the mom who has been living with Kody and the sister wives in Las Vegas for the past two years.
"I don't need another failure. Passing the test will be a personal goal – something I personally achieved."
She also said: "If I fail one more time, my daughter Ysabel said that: 'You'll just be studying more and ignoring me again!'"
As RadarOnline.com previously reported, it's not the first time that Christine has expressed her unhappiness. In the past she has said: "I have a lot of expectations and not a lot of appreciation to be honest.
Article continues below advertisement
"I don't know if I care if it's perfect anymore or if it's what he wants anymore. It's just so much work."
Since the episode aired it appears that Christine has passed her real estate test and that some of the family's issues have been resolved. She tweeted on Sunday night: "I have definitely lessened sic my lesson. I will ask my sister wives for help next time, way too much work on my own."
RELATED STORIES: