Exclusive
'Sister Wives' Divorce Drama: Meri Brown's Sister Insists Split From Kody Is Legal Formality & She's 'Happy With Her Husband'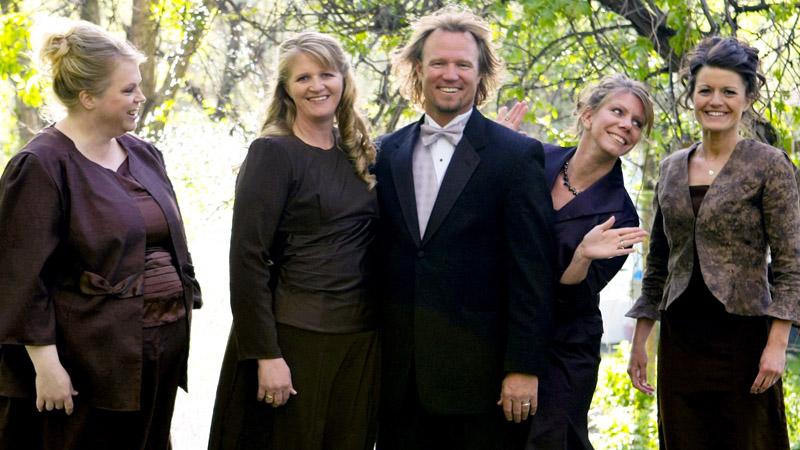 From sister wife to single lady? Sister Wives star Meri Brown's secret divorce from her husband Kody Brown shocked fans, but RadarOnline.com has exclusively learned that the legal split does not mean the end of their plural family. Meri's sister tells RadarOnline.com that they plan to continue on as a couple even though their legal status has changed.
"I don't know what the big deal is," Meri's sister, Elaine Barber, told RadarOnline.com exclusively.
Article continues below advertisement
The couple divorced last fall after 24 years of marriage, as RadarOnline.com reported, and Kody then legally married another sister wife, Robyn. But according to reports, Kody simply wanted to make Robyn's children more legally secure within the family. And empy nester Meri — whose daughter, Mariah, is 18 — did not oppose the move.
"I know she's happy with her husband," Barber, who speaks to Meri frequently, insisted. "I don't really know what to say."
Adding to the speculation, Meri made the life-changing move to go back to school in the days after the divorce. Recently, she tweeted about starting class at the University of Nevada Las Vegas after admitting she had lost her sense of self in the family.
"I'm happy on the good days and when Kody shows love and affection, but on a bad day, I question my importance to the family and if Kody still cares about me," she admitted.
But Meri pushed forward, and seems to be enjoying her newly independent status. She tweeted this week about visiting a friend for girls night at the Flamingo casino on the strip.
Her sister admitted that despite Meri's marital happiness, bigger changes may be afoot: "I don't know what it means for the show," she admitted.
Story developing.